This week's sermon:

"The Right Place for Our Stuff"

Luke 12:13-21

Rev. Russ Boyd preaching
This week's Gospel reading invites us to consider our relationship with material possessions and wealth, a helpful topic to think about as we prepare for our annual focus on stewardship. Join us for worship this Sunday as we reflect on our relationship with our "stuff," and bless backpacks for everyone heading back to school!
Click here for a preview of this Sunday's worship bulletin

As we begin a new school year, we invite all of our church's students and educators to bring their backpack or bag for a blessing! During the worship service this Sunday, August 14 at 11:00 am we will offer a special blessing and providing a special backpack tag - whether you're worshipping in-person in the sanctuary or online through our livestream. Be sure to grab your backpack for worship this Sunday!

Free mulch available at the church
After a busy summer of gardening, there are extra wood chips available for anyone who needs them. The mulch pile is in front of our Jubilee Garden, near the corner of Elizabeth and Sappington. Come help yourself!
Blessing and reception for Rev. Allison Lanza
Sunday, August 28
On Sunday, August 28 we will have a special blessing for Rev. Allison Lanza in our worship service, followed by a reception in the fellowship hall. Come give thanks for Allison's ministry at our church, and celebrate her new full-time nonprofit director role as Connect Ministries merges with Reach Beyond Mission to become Be The Neighbor. Mark your calendar and plan to join us for a special day!
On Wednesday, July 6 the COVID-19 Community Level for Tarrant County was raised to orange (high) based on the number of positive tests reported and the current impact on the local health care system. When a county reaches this level, the CDC recommends that everyone wear a mask in indoor public spaces.
In March, our church's leadership adopted a COVID mitigation policy based on the recommendations that accompany each COVID-19 Community Level. Masks are not required when the level is low (green) or medium (yellow), but
masks are required for all indoor church programs when the level reaches high (orange)
.
Click here for details on how the change affects church programs
School Uniform Drive



Help support students at International Newcomer Academy
Our partners at International Newcomer Academy need our help! They have asked if we can help provide 100 navy blue uniform shirts for newly arriving refugee students at their school! There are 3 ways you can help:
1)
Buy shirts
and bring them to church (sizes needed are from youth medium to adult medium).
2)
Order on Amazon
and they will be delivered to the church:
Amazon Wish List
3)
Donate money
. Write a check and put INA Uniforms in the memo line or donate online at
www.shelbygiving.com/ridglea
. Choose "Refugees" from the drop down menu and in the comment section put "INA shirts."
Thanks for your support and love of our neighbors!


In the months of July & August we are partnering with True Worth Place to provide a space for some of our neighbors experiencing homelessness to get out of the dangerously hot weather and crowded shelters to stay for the night. If you have not volunteered with Room in the Inn before, it is an amazing opportunity! We will provide 7 guests every other Friday night with a home-cooked meal, a chance to watch tv, play games, shower, do laundry and rest with a quiet, safe, cool place to sleep. As a volunteer you will get to build friendships with some of our neighbors you might not have ever met and have lots of fun!

To welcome our neighbors, we need volunteers to help bring food, drive, do laundry, set up, serve as an innkeeper, and serve as a Friday night host. Learn more about the opportunities and sign up you and your family or friends for a night to welcome our honored guests at the link below. Kids are definitely welcome! All of our guests come from our partners at True Worth Place and will be checked for health concerns before arriving. With the COVID-19 Community Level currently high in Tarrant County, masks are required for all of our volunteers and guests.

We have upcoming session August 19. All sign up slots are full (thanks everybody!) However we always welcome more people to help with set up on Friday morning at 9:30 or to host on Friday evening from 4-7. If you would like to help in one of those areas email Konnie Myers at (kkmyers@sbcglobal.net)

Weekly Updates

1) Final groups of the summer
We have officially closed out our Connect Fort Worth groups for the summer with our day group from University Christian Church last Saturday! This group served at Neighborhood Needs, made Will Be Fed bags, made welcome back to school posters for International Newcomer Academy and helped us clean up from our Connect Fort Worth summer. We have one more weekend group still to come in Nashville! Thank you all so much for all of your support!
2) Summer Impact & Numbers
Thanks to you church this summer we have been able to empower 192 participants from 19 churches to put their faith into action through service and justice in ways that are relational, sustainable and dignity affirming! That is 192 people ready to go back into their own communities to partner with their neighbors to help make our world more like the world God dreams of! We have been able to say yes to 23 nonprofit partners over and over again this summer to help them live out their missions to love our neighbors. Together we have volunteered 79,800 hours with our partners this summer! Thank you church for making this possible
3) Looking Ahead
We had an incredible summer and can't wait to see what God has in store next! On September 15th we will officially launch as our new organization Be The Neighbor. Be The Neighbor is a uniting of Connect Ministries and Reach Beyond Mission! Stay tuned for ways you can support us during this launch. If you are giving with us currently as a Connector on a recurring basis we will let you know soon how transfer your giving to Be The Neighbor!
We are also currently registering for fall weekend and spring break trips to our sites in Fort Worth, Nashville, Tucson and Kansas City! Groups can also fill out interest forms for summer 2023 and official registration will begin September 15th. We already have 9 groups who have filled out interest forms for next summer! Let churches and school groups you know see how they might want to get involved. They can learn more at www.connectministrytrips.org
3) Thank YOU
Thank you SO much to all of you who have volunteered with our Connect groups this summer! From all of you who have helped provided and hosted dinner, led our groups in the garden, even Nancy & Rob Jack who offered their home pool to our groups! We can't say thank you enough!
4) Connect T-shirts
Our Connect shirts are available for 2022! Your purchase of these shirts helps spread awareness about our ministry and raises funds to support our mission. You can purchase yours here to be delivered to you or buy one next time your at church:
https://connectministrytrips.org/merch
. In stock at church we only have left xs and s sizes.
5) Follow us on Social Media
Want to learn more about what Connect is doing with our partners and community each day? Follow us on social media! We now have a facebook, instagram & tik tok account!
-Rev. Allison Lanza

2022 Community Garden Workdays
Will return Wednesdays in September
We are taking a pause on community garden workdays in August and will return for fall planting in September. Whether you rent your own plot or not you are invited to join us every Wednesday at 9:00 am (weather permitting) to help keep our garden looking great, work on our community compost, plant and harvest food in our free food garden for our neighbors and have a great time. You can RSVP or learn more from Carolyn Sedinger or Janet Lanza or just show up and enjoy a great time!

Youth Group & Sunday School
Youth Group & Sunday School are on summer break! Watch the weekly news for summer fun events for kids and families.



Interested in making (or learning to make)
prayer shawls?
Over the years, our church's Prayer Shawl Ministry has knitted, blessed, and presented shawls to many individuals and families experiencing a difficult time or significant life event. Whether it's the loss of a loved one, the birth of a child, or treatment for cancer, a prayer shawl provides a warm embrace that reminds the recipient of God's love and the prayers and support of our church community.

The group recently started back up, and you're welcome to join in if you are interested in knitting or crocheting prayer shawls! Whether you want to learn how to knit for the first time or you've been at it for years, your presence is welcome.
The group meets on the second and fourth Tuesday of each month at 1:00 pm in the church library
. If you're interested or would like more information, email Brenda at
bwentworth666@gmail.com
or let any of the church staff know.
Over 30 people participated in a book study with our friends from Community Christian Church and South Hills Christian Church over the last few months! Every other Wednesday we gathered on Zoom and then split into breakout groups of 5-6 participants to discuss a chapter of the book
Be the Bridge: Pursuing God's Heart for Racial Reconciliation
.
Now that we have finished the book, we will be inviting people engaged in the work of bridge building and racial reconciliation in our own community to share with us. We are looking forward to hearing from guests involved in health care, education, city government, nonprofits, and other organizations and agencies who will help us learn more and think about how we can be involved in bridge building work.

On May 18, we discussed inequality in housing for those experiencing homelessness after our conversation with Bruce Frankel, Executive Director of DRC Solutions. You can click here to listen to a podcast of the conversation, or any of our past conversations.

If you'd like to join the conversation, save the link below to log into the next Zoom meeting in June:
Join Zoom Meeting
https://us02web.zoom.us/j/81658261772?pwd=N2wyM1hzdHM0YWI3SnpNZXl4MjZ3Zz09

Meeting ID: 816 5826 1772
Passcode: bridge
The Open Door Sunday School Class is studying Bible passages related to the theme "Partners in God's Creation" every Sunday morning at 10:00 am. All are welcome!

If you would like to join the class online via Zoom, please call the church at 817-738-0612 and let us know any time before 9:30 am on Sunday morning so that we can set up the Zoom meeting.

Zoom Link:
https://us02web.zoom.us/j/88956846059?pwd=WXducitUV01JY1g4YlpRbG9wWlhuUT09

Meeting ID: 889 5684 6059
Passcode: opendoor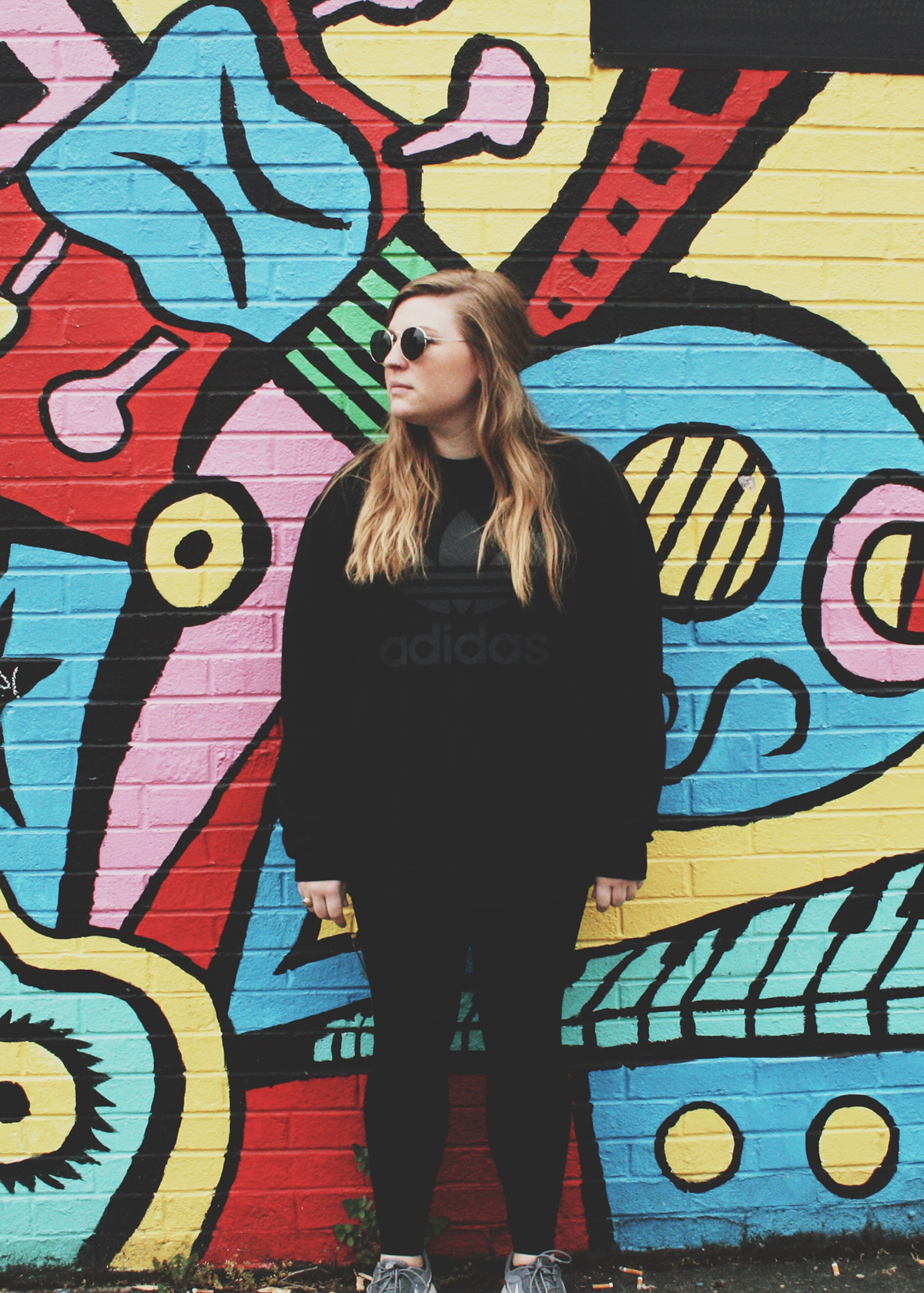 Darla Grey
Darla has been practicing graffiti since she was 6. Her personality shows in her affinity for colorful pieces. Her latest work can be seen in the Dandy Street Tunnel.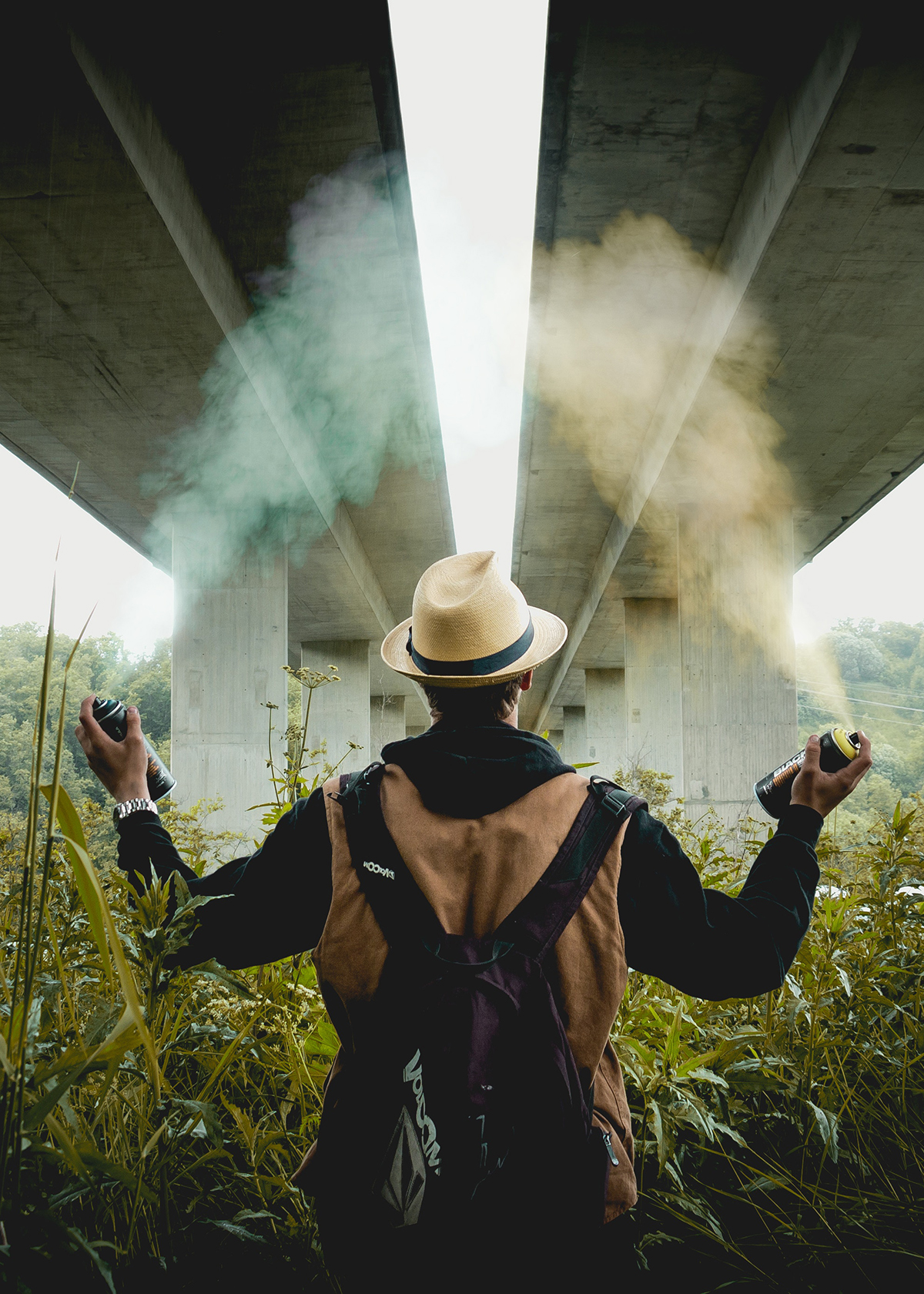 Justin Greene
After finding inspiration while backpacking in Nepal, Justin started his paint mixing business, JG Paints. You can find his most recent piece behind La Bar on 5th.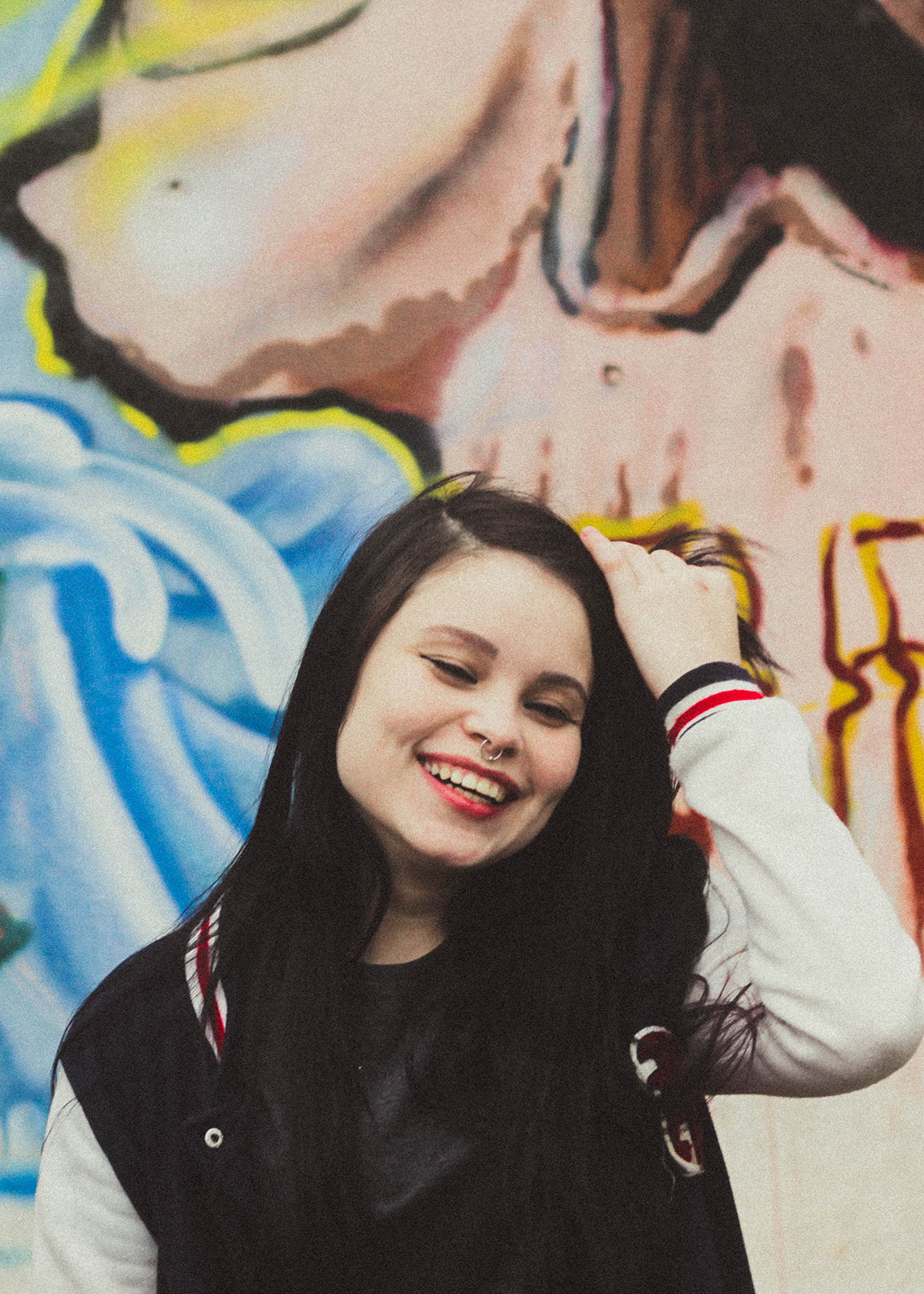 Dee Smith
Even if you've never met Dee, you've met her work. She's released over 950 pieces in the past 2 years all over the city! In Bloom flower shop sports her latest piece.