FORMation Inspiration with FORMED.org

---> Not yet on FORMED?
Visit http://signup.formed.org/.
Enter our parish's zip code or name.
Enter your name and email.
Lenten Almsgiving Project ~ there is still time to GIVE

Each year, Holy Spirit Parish takes on a parish-wide almsgiving project. This year, we will be collecting donations to support People In Need and Project Rooted both local, community organizations.

PEOPLE IN NEED (PIN)

People
In Need (PIN) is founded on the belief that the spiritual health of a whole community and of its individual members depends on care for one another. PIN accepts financial contributions from groups and individuals. It assists those temporarily in need by offering limited help in exceptional circumstances through direct payments to clients' creditors, for rent, utilities, medical and other basic needs.

PIN is an organization run totally by volunteers. Free office space is provided by Westminster Presbyterian Church. Members of the Board of Directors fund all overhead costs. This enables us to live by the motto:
A dollar to PIN is a dollar to people in need.

PROJECT ROOTED


We believe real food has the power to change the world.
http://www.projectrooted.com
The mission of Project Rooted is to "Connect kids to real food from the ground up." Our goal is to fulfill this mission by creating a world where everyone has access to fresh local produce, connections to farmers and gardens and is living nourished lives in our schools, homes and community.
To learn more visit: www.projectrooted.com.

Will you help us assist those in our community?
Use the enclosed envelope to return your gift in the collection box at church or mail or drop off at the parish office. You can also donate online at https://holyspiritdbq.weshareonline.org/ws/opportunities.


Our goal is to raise $5,000!
PRAY – FAST – LEARN – GIVE
VOLUNTEER OPPORTUNITY at Five Flags !!
Holy Spirit Parish has an opportunity for volunteers to work 4-5 hour shifts in the arena to create income for the parish. This will generate $8.50 per hour worked which is sent to the parish on a monthly basis.

During your shift, you may have the opportunity to watch concerts or events in the arena. You must be able to stand, walk and climb steps to escort guests to their seats. For more details or to volunteer contact Mary Lee Roth at 564-542-0884 or maryleeroth61@gmail.com.
Annual Knights of Columbus Baby Shower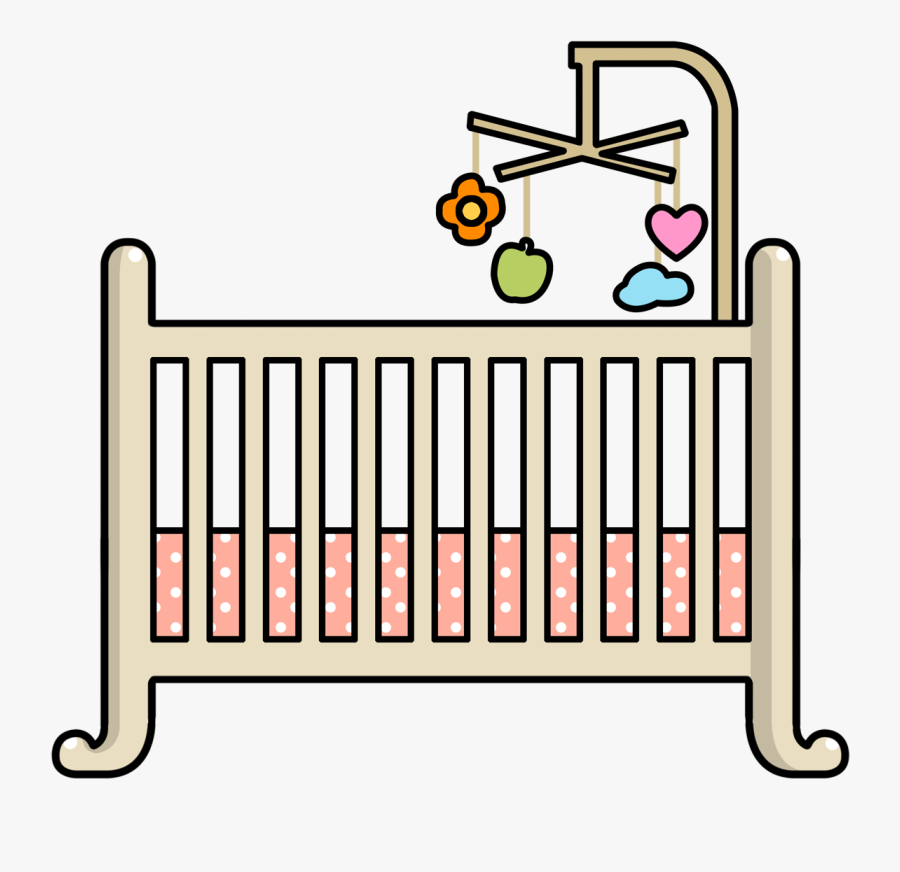 The Knights of Columbus Councils #510,10069,5513 and 15813 will be hosting their 16th Annual Baby Shower. The Baby Shower will run from February 17 - April 4. All donations will be given to Birthright. Donations can be placed in the baby crib on display at Holy Spirit Parish church sites. A list of requested items (diapers, newborn outfits, blankets, etc.) will be available in the cribs. Please be generous.
Religious Education & Sacramental Prep Updates

Religious Education
We will NOT have class next Wednesday, March 17th due to spring break. We will resume with regular class on March 24th. Please contact Cassie at dbq059ff@dbqarch.org if you have any questions.

First Eucharist Preparation
We are studying the student workbook for First Eucharist with Chapter 5 this week! If you have not sent your RSVP to Cassie for First Eucharist yet, please email her the date, Mass time, location and number of people you need seating for. Please continue to pray for all of our parishioners preparing for this Sacrament! If you have any questions please contact Cassie at dbq059ff@dbqarch.org.

Confirmation Session
Our next session is this Sunday, Mar. 14th at 10:30am in the Holy Ghost church basement (in person). If you have any questions please contact Cassie at dbq059ff@dbqarch.org.
A Note from Patrick, Director of Worship
Dear All,
I hope you and your families continue to be in good health! What a blessing to be able to come together to celebrate Mass for the 3rd Sunday of Lent! As we continue our 2021 Lenten Journey and we pray together, "again we keep this solemn fast." This coming Sunday we will celebrate Laetare Sunday; a call to rejoice in this season of Lent, Easter is soon! Due to many ministers staying home for various legitimate health and safety reasons this means many of you are serving each week to help; please know how grateful I am for all of you who are serving every week! We are all in this together and will take it week by week. We are staying the course with the same number of ministers through February and March. Lectors will continue to read through the first reading, psalm, and second reading. All volunteers, especially ushers/greeters, please wear your mask fully over your nose. It is of the utmost importance to set a good example of the safety protocols to ensure everyone's health and well-being.

*Please start sending me any updates to your availability for Holy Week through Easter Season, all the way to Corpus Christi (April 1-June 6th)! I will add the Holy Week Masses to the MSP schedule soon-please let me know if you are willing and able to serve Holy Thursday through Easter Vigil. We will start adding back certain ministries during Holy Week through the Easter season (but not all); one cantor, singer, and depending on the Mass Extraordinary Ministers. This does not mean that Covid-19 is over; we will have a modified approach of minimal singing, cantor ONLY if you are available for any of the Easter Masses. Most Masses are covered for musicians but we are still looking for musicians for the 7:30 AM at HG, and a cantor for the 11 AM at SH. Forgive me, my email last week was a little confusing; still no altar servers, sacristans, or Children's Liturgy of the Word. Thank you all for your continued service to Holy Spirit Parish! Please know you are in my prayers.

The Lent 2021 is Live, (February 6th - March 28th), please let me know if you need to update your preferences or schedule, and I will update the schedules. As always, copies of the schedule can be found via MSP, the parish website, along with hard copies in the sacristy of each church and parish office. For those that have no computer access I will mail hard copies. Please let me know if you would like me to add you to my mailing list. Musicians, please review the Lent music guidelines I sent; solemn, silent exit, no recessional, please.

If you are unable to make your Mass time, please click on sub request and/or let me know at least 2 days in advance. For all ministers across the board please be at least 20-30 minutes early to Mass. Especially in these trying times, thank you for all your continued service to Holy Spirit Parish. As Father Steve and I do all that we can to maintain the guidelines set forth by the Archdiocese and Archbishop Michael, we thank you for your patience and understanding!

Notes on MSP emails and App: I know there are issues with the new MSP emails; please double check all inboxes as these emails sometimes go to other inboxes. If an email is delivered to the Promotions tab, you can click and drag it to the primary inbox. Once you move one message, the others will no longer be marked as promotions so they will go to the primary inbox! The phone app has been updated! To access the updated app, volunteers should click Update for the MSP app in the App Store or Google Play and then click Open. Doing so will allow you to regain access to your account. If for any reason they do not get access, please simply close and reopen the app, or click the "reload" link if they experience an error code.

Many prayers and blessings to you and your families,

Patrick J.
Sunday Reflection from Father Steve Garner
Reflection |
Fourth Sunday of Lent
| March 14, 2021
The Second Scrutiny takes place this weekend for RCIA participants in the Church. In solidarity and prayer for these catechumens, we reflect a bit on our Cycle A readings whereby we recall the story of Jesus healing a man who was blind since birth in chapter 9 of John's Gospel. The Pharisees take issue with this act by Jesus because it took place on the Sabbath—and no work is to be performed on the Sabbath according to their precepts. During this encounter, Jesus tells the Pharisees, "If you were blind, you would have no sin; but now you are saying, 'We see,' so your sin remains.'"

This Gospel passage is about more than the healing of a man born blind. It is also about the spiritual blindness of the Pharisees. These men refused to believe in Jesus, even after the miraculous healing that occurred at his hands that day. Instead, the Pharisees were obsessed with finding fault with Jesus, trying to come up with some way to accuse him of wrongdoing rather than to praise him as God. The blind man who regained his sight, on the hand, was ready and willing to believe. He stands as an example of a man with full sight, not just bodily vision but the vision of the soul as well. This man whom the Pharisee kept belittling as a sinner, was really the righteous one. The Pharisees, who insisted on their righteousness, were the ones who were blind to their own unbelief and sin.

We must be sure not to be like the Pharisees. As believers and practicing Christians, it can be too easy to begin to think of ourselves as the "righteous" ones. When we have a puffed-up opinion of ourselves, it is sometimes tempting to look at those around us and judge them as being spiritually inferior to us. The Season of Lent is the perfect antidote to this pharisaical tendency. During Lent, we stop. We take a real, honest look at ourselves. We pray for the grace to recognize our own sins, especially the ones we have become blind to through frequent repetition or have rationalized through our elaborate excuses. Jesus says that he came "so that those who do not see might see." Indeed, he has come—to be the cure for our blindness too.

I wish you a blessed week!

Fr. Steve



Together is a monthly bulletin from the Archdiocese of Dubuque.
Each month, Together will feature messages from Archbishop Jackels as well as initiatives and happenings from around the archdiocese.
Click on the link above to read the January edition.
Prayer Resources
ONLINE MASS (Pre-recorded)
Opportunities for online Mass with the Archbishop will continue to be available. Click the button below for the broadcast schedule.

DAILY PRAYER RESOURCES
Please visit these websites for resources for your daily prayer life or other prayer opportunities:


FAMILY RESOURCES
Please refer to the Archdiocesan webpage for family resources during COVID-19.
Prayer and Intention for the Week
Let us pray with intention this week for Catholic Relief Services.

In families striving to stay intact through adversity,
Let us see Christ.
In the poor and lowly of the world,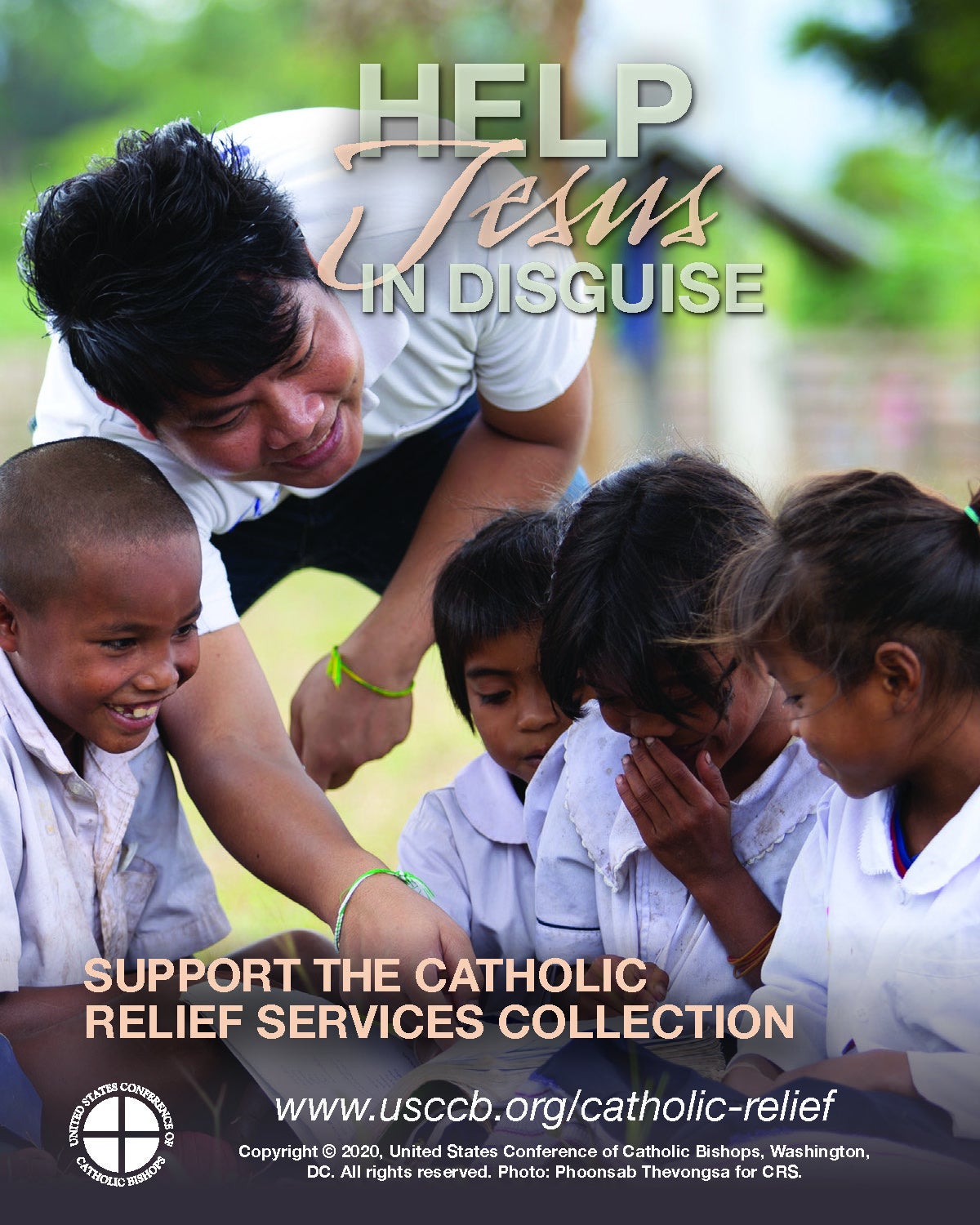 Let us see Christ.
In those forced to leave their homes because of war or famine,
Let us see Christ.
In children who go to bed hungry and who cannot attend school,
Let us see Christ.
In those who are living with HIV/AIDS
and other diseases,
Let us see Christ.
In immigrants and refugees seeking freedom and hope,
Let us see Christ.
In those who are orphaned or abandoned,
Let us see Christ.
In the elderly who are forgotten,
Let us see Christ.
In those who struggle to find meaningful work,
Let us see Christ.
In those who work for justice and peace for all people,
Let us see Christ.

LET US PRAY.
Jesus, teach us to recognize your presence in those who
are in need. May we give of ourselves in service to them and so
hasten the coming of the Kingdom you have promised, where
you live with the Father and the Holy Spirit, one God, forever
and ever. AMEN.

Copyright © 2021, United States Conference of Catholic Bishops, Washington, DC. All rights reserved.
Enjoy the latest edition of the Family Matters newsletter here!
Recent Updates & Reminders

REQUIRED for attending Mass at Holy Spirit
Masks are

REQUIRED

to attend Mass at Holy Spirit Parish. If you do not have a mask, there are some available at the church entrances. Also, as the number of Mass attendees increases there is a chance we may need to turn people away so as to maintain recommended social distancing guidelines.

Parish Office Closure
Due to COVID-19, the Parish Office will remain closed to walk-ins for your health and the health of our staff. We will still keep reduced office hours (8am-noon, Monday-Friday) for the time being, so if you need to speak with someone, please call 563-583-1709 and we will be happy to help! If you have something to turn in to the office, please place it inside the front storm door at the parish office in the locked depository box on the left under the shelf. We will retrieve items during business hours.
Guidelines for Attending Mass at Holy Spirit Parish



Please review the following guidelines implemented for the celebration of public Mass until further notice.
All (including children) must wear masks before, during, and following Mass (while in church/parking lot areas). The CDC recommends children under the age of two do not wear a mask; please refrain from bringing children under the age of two to Mass until restrictions have been lifted.
Seating will be limited; please sit only in open (untaped/unroped) pews minding social distancing guidelines; please do not disturb, change placement of or remove blue tape or rope on pews

Once pews are filled we will be at capacity and admittance will cease, pews may not be held or saved for others

Families or those living in the same household may sit together in a pew; if room permits, others may enter the same pew IF proper distance is available. Families living in different households must maintain proper social distancing guidelines.

Church pews, handrails, kneelers, door handles, high use areas, etc. will be sanitized after each Mass

Holy Water fonts and cisterns will be remain empty

Sanitizer will be available at all church entrances

Rest rooms (in churches) will be available and sanitized following Mass

Church halls (Kriebs, Terence, and Paraclete) will be CLOSED during Mass, including the rest rooms located in those halls

All printed materials (including the bulletins) will be removed from churches, please refer to the parish website to view the weekly bulletin

There will be no missalettes or music issues available for use in pews

Social distancing must be observed (at least six feet apart) in church and parking lot areas

Please refrain from singing during Mass

There will be no (or very limited) liturgical ministers

Please refrain from greeting or gathering before and/or after Mass in church and/or parking lot areas

There will be no collection during Mass, collection boxes will be placed at church entrances

There will be no offertory/gift procession

Please avoid physical contact during the Our Father and Sign of Peace

Only the Precious Body will be offered at Communion and placed only in the hand (not on the tongue)

There will be no distribution of the Precious Blood

Logistics are still being considered for each location concerning the distribution of Holy Communion. NOTE: Priests will begin by bringing Communion to the people in the pews and adjust if need be as we proceed.
Please keep in mind these other important points when considering attending Mass:
The coronavirus is still with us. Following social distancing guidelines in regard to gathering for a liturgy or a devotional in church will result in less space, reducing greatly the number of people who can attend.

Dispensation from the obligation to participate in Sunday Mass and holy days will remain in effect until further notice, most likely until a vaccine is available.

Please refrain from attending if you are sick, were recently sick (in the past 14 days), or have an underlying medical condition; or, if you are concerned about contracting COVID-19 or live with or care for someone who is at higher risk due to underlying medical conditions or advanced age, or is sick. Additionally, those who are frail due to advanced age, are under the age of two, and those who work in a high risk profession should abstain from attending Mass.

Daily Mass will be offered each day (regular schedule) with the same restrictions.