Join SBN and Judy Wicks for a networking happy hour and book signing at Renewal Sustainable Environments' design show room in Wayne, PA on December 13 from 6:00 - 8:00 PM. The evening will begin with a short address from Judy Wicks followed by a book signing. Light fare and drinks will be provided.
---
Best Practice Forum:
The third program in this series of workshops from SBN and Forsei Consulting will feature businesses who are trying to create a culture of generosity through their business plan. Join us on December 1 from 9:00 to 11:00 AM at the SBN office to learn how member businesses are building these concepts into their cultures and to share your own experiences.
---
Want to be part of a focus group? As part of his Retirement Security Initiative, City Controller Alan Butkovitz wants to hear from the sustainable business community about the challenges involved in providing retirement benefits to employees. He is partnering with SBN to convene a focus group on November 18 from 11:00 to 12:15AM at SBN's office at 2401 Walnut Street in Philadelphia. If you'd like to participate please email Emily.Maher@Phila.Gov to reserve your spot. Space is limited.
---

Are you an SBN Ambassador?

Do you regularly attend SBN events?
Do you find yourself seeking opportunities to further deepen your membership experience?
Do you have well-thought out, practical suggestions regarding SBN Membership?
Do you find yourself acting as the voice or message-bearer of the network?
Do you feel like your participation in the network is an active force in driving member engagement?
If you answered yes to any or all of the above questions, you might be an SBN Ambassador. But what is an Ambassador? Click here to learn more and to apply to be one of our ten Ambassadors for 2017.

---
Results of the October Member Survey

SBN conducts brief monthly surveys to assist with decision making and ensure that SBN resources are being allocated appropriately for the programming, resources, and services our members deem the most important. October's survey was about our email communications. We want to say a BIG thank you to our members who completed the survey.

The survey informed us that 77% of respondents found the "information about other events" to be "very useful." Also, more than half of respondents found information about job opportunities to be "very useful."

Forty-four percent of respondents communicated that they have submitted content to be included in SBN communications. We learned that 22% were not aware that they could send us information to be considered for inclusion. To address this, we want to make sure that members know that they can send information about news, event, or more to Bradford Bucknum, Member Relations Associate, at bradford@sbnphiladelphia.org.

Although 52.5% of respondents indicated that they always read our email communications, we are continually striving to make our communications as useful, relevant, and meaningful as possible. We know you get a lot of emails, and that you can only read so many in a day; however, we want our emails to be the ones that you always open and maybe even look forward to receiving. Stay in touch with us as we work towards this goal.
At SBN, a lot of the work that we do is focused on developing events and a supportive local business environment where businesses can connect and discover the myriad ways, some apparent and some unexpected, that they can support each other.

Networking is a benefit of SBN Membership that can sometimes be hard to measure; however, one way that we can qualify networking potential is through telling the stories of how our members have built connections.
---
Beyond the Sky's Limit
Little Baby's and the Workshop School
June 13, 2015 will go down in history as an important and memorable step for humankind. This is the day that students at the Workshop School blasted a pint of Little Baby's Ice Cream into space.

Bradford: Pete, it seems to me that one of Little Baby's strengths is your ability as a company to greenlight unconventional ideas when they "pop" into your head. In your busy life of running a business, do you set aside intentional time in your schedule where you can clear your mind and make room for these ideas to come to you? Are you someone who is constantly writing down inchoate ideas in a notebook or on your phone?
Pete: Truthfully, Little Baby's itself began essentially as an unconventional idea (to me) that "popped" into my head. Creating a foundation and an environment for other ideas to pop up and become realized is an essential part of what makes the company a fun, interesting, and unique place to work. I do not go anywhere without my notepad and a pen — I write incomplete ideas down constantly. Finding intentional time to clear my mind and let ideas bubble up is a critical part of my day-to-day life.... To continue reading, click here.
To learn more about this project, The Workshop School, Little Baby's, and to watch Ice Cream in Space!, an absurdist docu-comedy directed by Jesse Engaard, click here.
---
Share your "Connection Story" for a chance to have your business highlighted in our newsletters or other promotional channels.
Click here to share!
MEMBER SPOTLIGHTS:

PWPvideo and JEVS Human Services
By Bradford Bucknum
A Decade of Collaboration
JEVS Human Services and PWPvideo: 11 Years of "Strictly Business"
"They get us — they get our storytelling style," says Kristen Rantanen, Senior Vice President, Communications and Public Affairs at JEVS Human Services. "PWPvideo has high standards and they are as committed to our vision as we are."
For over a decade, PWPvideo has partnered with JEVS Human Services, whose mission is to enhance the "employability, independence, and quality of life of individuals" for their annual fundraising and networking event, "Strictly Business." To continue reading click here.
The GSI Partners have two exciting opportunities intended to support the collection and distribution of data on the degree to which GSI performs, as well as recognize exemplary GSI projects and the stakeholders that make them happen.

1) The GSI Monitoring Grant Pilot Program was developed by the GSI Partners to support the private sector to collect and share performance data on private GSI projects, such as rain gardens, stormwater tree trenches, porous pavement, and green roofs.

We are accepting applications for the GSI Monitoring Grant Pilot Program now through December 9, 2017. Three (3) grants will be awarded in the pilot year, with a maximum award of $15,000 each. Visit the GSI Partners website for more information about the grant, eligibility requirements, schedule, grantee expectations, and to download a grant application.

2) The 2017 Excellence in GSI Awards Ceremony will bring together GSI industry professionals, municipal employees, elected officials, and other GSI stakeholders to celebrate GSI projects in the Greater Philadelphia Area, the triple bottom line benefits of GSI, and the partners who make these projects successful.

Mark your calendars! The nomination period will open on December 5 and close on January 27, 2017. Visit the GSI Partners website for more information about submissions as well as the ceremony as we approach the nomination period.

We hope that you will begin reviewing your portfolios and consider nominating an outstanding GSI project. Visit our website to review the 2016 categories and award winners.
Online Lending, The Case for Worker Ownership, Procurement as a Tool for Investing in Minority, Women, and Disabled-Owned Businesses, and More! To stay up to date on our latest policy work, check out October's issue of the Good Economist.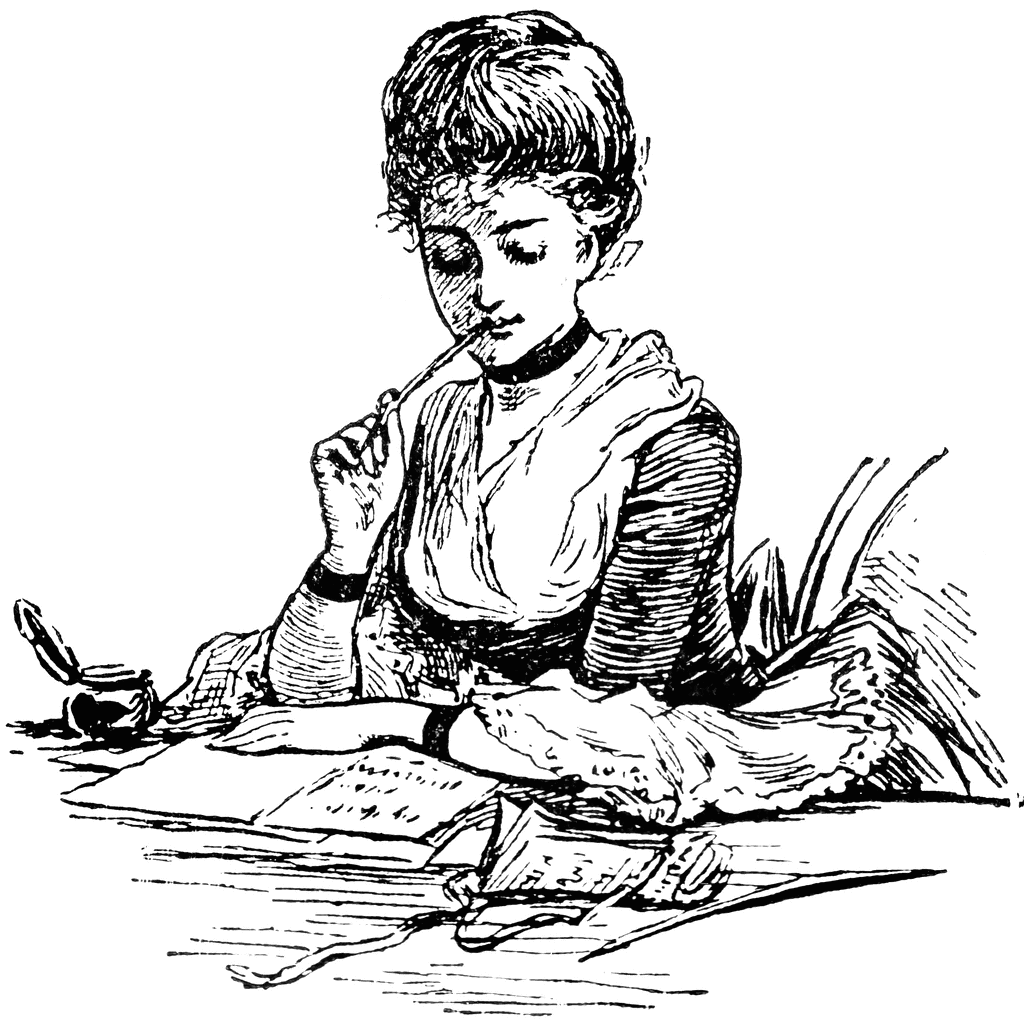 Dear Patty,
I need your help!
My co-worker and I are NOT getting along. We're on the same team, so we have to work closely together almost daily. She is incredibly rude and confrontational, and is constantly ordering me around. She takes up a ton of space in meetings, and doesn't take time to listen to our teammates before deciding what she thinks we should do next.
I'm so frustrated .... To continue reading (and to learn how to submit questions), click here.
Interpret Green's DVGBC Groundbreaker Award
"It was fantastic to see our students interacting with nature and with each other in such a positive manner. Indeed, there is certainly Lots to Love about Lots-to-Learn" ( Deanda Logan, Principal, William Cramp Community School). Learn more about Interpret Green's transformation of a North Philadelphia schoolyard, a project that earned them a DVGBC Groundbreaker Award here.
Philly Foodworks Does Thanksgiving
Philly Foodworks is selling local turkeys along with other delicious items in their online market for the holiday. Try their D.I.Y stuffing bundle, homemade pies, seasonal produce, and loads of other items. Turkey pre-sale ends 11/10. Learn more about pricing, sizes, and more here.
SBN members can use the code TURKEY for a $20 off your first purchase from now until 11/10.

---
LOVE Your Park Fall Service Day
November 12, 9:00-12:00 PM
Join Philadelphia Parks & Recreation and the Fairmount Park Conservancy as they clean, green and celebrate Philly's parks. Volunteer at your favorite neighborhood park to plant trees, rake leaves, clean up trash and litter, and more.
To learn more, click here.
---
Holiday Inn, Packer and Darien Streets, Philadelphia


November 13, 10:00 - 1:00 PM
Eagles Tailgate with WeWork
Come down to the stadium and join in the fun at the WeWork Tailgate for the Eagles vs. Falcons game. Enjoy awesome local cusines, a FREE open bar, and DJ Montone on the loud speakers. Plus, you will have the chance to win tickets for when the Eagles host the Cowboys on New Year's Day at the Linc if you tag a photo at the tailgate using #flyweworkfly.

---
Birchtree Catering Supper Club
November 16, 7:00 - 10:00 PM
Historic Strawberry Mansion, 2450 Strawberry Mansion Dr., Philadelphia
Each season, Birchtree Catering invites the public to experience our locally sourced menu creations in unique locations in and around Philadelphia. They invite you to dine with them on November 16 at the Historic Strawberry Mansion in Fairmount Park. The evening will feature Birchtree's latest seasonal and local creations, as well as wonderful music and decor from some of our favorite local vendors.
For tickets, click here.
---
Thanksgiving Farmstand at Greensgrow Farms


November 19, 10:00 - 3:00 PM
November 22, 2:00 - 7:00 PM
Gorgeous harvest season produce for your favorite Thanksgiving recipes at both of their locations. If you would like to pre-order from their Thanksgiving menu, shop online here to pick up on November 22. The deadline to pre-order for Thanksgiving is November 11.
To learn more, click here.
Market Manager, Manufacturing & Industry
SBN Members receive a 15% discount on online purchases at One Village Coffee.

To learn more about One Village Coffee, visit here. Use discount code: SBN15.