Entrepreneurs' Roundtable
"The Vision for Philadelphia Commerce in 2020"
October 19, 8:30 - 10:00 AM
Pyramid Club, 1735 Market Street, Philadelphia
Designed to bridge ideas with action, the Entrepreneurs' Roundtables give attendees the opportunity to engage in dialogue on issues relevant to the local economy and have their voice heard by key policymakers. The October program will host Commerce Director Harold Epps for a discussion about "The Vision for Philadelphia Commerce in 2020."
This is a MEMBERS-ONLY event.
Registration required. Learn more here.

---
The GSI Partners Quarterly Meeting will be held on October 25 from 8:00 - 10:30 AM. This meeting will feature the launch of the GSI Precedent Library and GSI Monitoring Grant. We'll also share a summary of what we've been up to since our last meeting, which will include an update from Committee Chairs. And, as always, there will be structured time to have engaging conversations with your peers. Learn more here.
---
SBN Call for Board Member Candidates
SBN's Nominations Committee is now accepting applications for open positions on our Board of Directors. This year we have a maximum of four open positions to fill. We continue to be committed to creating a diverse board that represents our membership in terms of business size, business sector, race/ethnic groups, age and gender. All applications are very welcome. Candidate application forms are due by Friday, November 4, 2016. To learn more about Board expectations and application requirements, click here.
To apply, click here to download the application.
At SBN, a lot of the work that we do is focused on developing events and a supportive local business environment where businesses can connect and discover the myriad ways, some apparent and some unexpected, that they can support each other.

Networking is a benefit of SBN Membership that can sometimes be hard to measure; however, one way that we can qualify networking potential is through telling the stories of how our members have built connections.
---

Park(ing) Day in Phoenixville
At noon, there was an empty spot in front of KMS Design Group's office entrance in downtown Phoenixville. Over the next ten hours, this empty spot became a busy site of activity. First, wood pallets were placed on the road, taking up the space of two parking spots. Additional colorful pallets became temporary walls separating the installation from the cars passing down Bridge Street. Plants were installed along the edges and inside the parking area that was being transformed. Rugs and green fabric were used to cover the plywood that made up the floor of the installation. Pastel-painted five gallon buckets were brought in for seating. Soon, balloons arrived, inviting passerbys and shoppers to inquire about the change in scenery and wonder about the meaning behind the pop-up park that appeared on the commercial strip.
Park(ing) Day is "an annual worldwide event where artists, designers, and citizens transform metered parking spots into temporary parks" (
parkingday.org
). Traditionally held in big urban centers, KMS Design Group and Meliora Design, two Phoenixville businesses, wanted to install a pop-up park to "bring the big city Park(ing) Day idea to [our] growing, smaller city," said Michele Adams, principle of Meliora Design. KMS and Meliora collaborate frequently, but this is the first year that they worked together on an installation for this event.
The Park(ing) Day installation featured a family friendly design that incorporated games and public seating with elements and information on stormwater management and land planning. "This kind of opportunity is a great way to get the word out to the public about urban public spaces," said Adam Supplee, principle of KMS Design Group.
Park(ing) Day is an opportunity for the public to notice a portion of public space transformed radically enough, so that the public can rethink how they view public space and parking. Adams said that this event "raises the discussion about open space and the possibilities of community spaces."
By 10pm, the installation was disassembled and taken away. Soon thereafter, a car parked in the spot that had been enjoyed by children and adults alike all day.
---
Share your "Connection Story" for a chance to have your business highlighted in our newsletters or other promotional channels.
Click here to share!
MAXIMIZING MEMBERSHIP
Looking for a way to increase your relationships with other businesses in the network? Do you have a B2B service to offer? Consider offering a Member-to-Member Discount. Interested? Email bradford@sbnphiladelphia.org.
MEMBER SPOTLIGHT: Philadelphia Jazz Project
By Bradford Bucknum
Although hard to define, Jazz is marked by its propensity to develop over time, lending itself as a canvass for not only improvisation and collective creative process but also as a backdrop for some of the most original and inspiring moments of American artistic innovation.

When most people think of Jazz music, New Orleans, Chicago, and New York City come to mind, but even the most casual listener should not omit Philadelphia from the list of cultural sites where this music remained in a perpetual state of evolution and expansion.

One of the genre's bravest innovators, John Coltrane, whose name, alongside legends like Miles Davis and Thelonious Monk, has become indelibly linked to the art form, cut his teeth in Philadelphia and more specifically, North Philadelphia. You can even visit the house where he lived on N. 33rd Street, close to the Oxford Street entrance to East Fairmount Park.

September 23, 2016 would have been Coltrane's 90th birthday.
Philadelphia Jazz Project works to "inspire a network to support, promote, archive, and celebrate the diverse elements within the Philadelphia Jazz community, with the larger goal of connecting to the global community." To celebrate the life and legacy of Coltrane, Philadelphia Jazz Project collaborated with Temple University Libraries, WRTI, PhillyCAM and Jazz Near You to provide nine days of free events in September: Coltrane at 90. Events included a "jazz walk," listening parties, concerts, tributes, and more free events coordinated to invite the public to celebrate Coltrane's Philadelphia legacy but also Philadelphia's current jazz community.

"I recently shared with someone that Trane's greatest contribution to modern life and particularly to young people in North Philly was the notion that hard work really does matter and can pay off," said Philadelphia Jazz Project's Director, Homer Jackson. "We also have to remember that even as [Coltrane] received success, he was by no means a rich man. Yet he was a busy man. His life and work are a perfect illustration that hard work matters, even if only to you."

Coltrane at 90 programming was designed to reach a diverse and wide-reaching audience but to specifically target younger audiences, PJP facilitated two key events: "A Jam Supreme" and a listening party/jam session at the venue, The Fire. This jam session featured local hip-hop artists and producers who used five Coltrane songs as source material to create new music. Similarly, "A Jam Supreme" showcased hip-hop and house music interpretations of Coltrane compositions by local house ensemble World Town Sound System and local hip-hop group, the Living Sample.

"These were two joyous and high-spirited performances by some exceptional young musicians who loved the challenge of interpreting the music," said Jackson. "But don't get it twisted—this was not some lightweight stuff. This was about harnessing the spiritual energies of John Coltrane's music."

Coltrane at 90 was successful in connecting Philadelphia's exciting present with its rich cultural history, but "Jazz is the least popular that it's even been and there are fewer venues everywhere, particularly in the Black Community," said Jackson. But even in the face of this drop in popularity, Jackson acknowledged that there are still many musicians in the city learning how to play Jazz, but instead of perfecting their craft on the bandstand, like Coltrane would have done, players "primarily get their musical education from their professors at school." Jackson spoke about a synthesis of the old approach and the new way that students of the genre learn: "a sort of peace between the university of the bandstand and that of the classroom."

Philadelphia Jazz Project is currently working with the Free Library of Philadelphia and PAFA to coordinate a once a month, free concert called the "Mysterious Traveler Concert Series." Additionally, they are working with PAFA to present "HotHouse," a series of performances that serve as a kind of laboratory for musicians at PAFA's Wednesday night "After Dark" series and a Vocal Music Festival that they hope will take place Summer 2017.
Green City, Clean Waters is Philadelphia's plan to reduce stormwater pollution by prioritizing decentralized green stormwater infrastructure (GSI) tools, rather than the traditional centralized method of underground pipes and tunnels. The plan, the first of its kind in the country, creates a unique opportunity for the business community of the Philadelphia region who design, build, and maintain GSI, and offers significant environmental and social benefits to our city and region. Supporting the growth of the local GSI industry and maximizing the triple bottom line benefits of Green City, Clean Waters are the core goals of SBN's GSI Partners.

One of the ways the GSI Partners continue to support the growth of the local GSI industry and capacity building of local businesses is by offering the region's only GSI Operations and Maintenance Course. This is the last week to register for this informative, local resource!

The three-day course includes two classroom days on October 20th and 21st at Temple University's Center City Campus and culminates with a field day on October 28th at Kensington CAPA High School and Shissler Recreation Center aka "The Big Green Block." Participants will learn the regulatory context of stormwater management, stormwater management practices (SMPs) and their components, best practices for maintaining the vegetation and other above-ground components using adaptive and prescriptive management techniques, and how to diagnose and respond to safety and performance issues. Read more about the course and our instruction team here.

Note: The GSI Partners' Continuing Education Grants are available for members interested in taking this course, bringing the cost down to less than $100/student. For more information about membership and the Continuing Education Grants, visit our website.

About GSI Partners:
The Green Stormwater Infrastructure (GSI) Partners is a signature initiative of SBN working collaboratively to advance the local GSI industry, innovation, and the local economy as it relates to GSI. Formed in 2012 in response to Philadelphia's ambitious and innovative stormwater management plan, Green City, Clean Waters, the GSI Partners advocate for the greenest approaches to be facilitated and incentivized as much as possible, and for the public and private investment to remain as local as possible. Members include locally-owned engineering and landscape architecture firms; landscape design, build, and maintenance firms; and material suppliers whose services and products pertain to GSI. Many GSI Partners are recognized as industry experts locally, regionally, and nationally.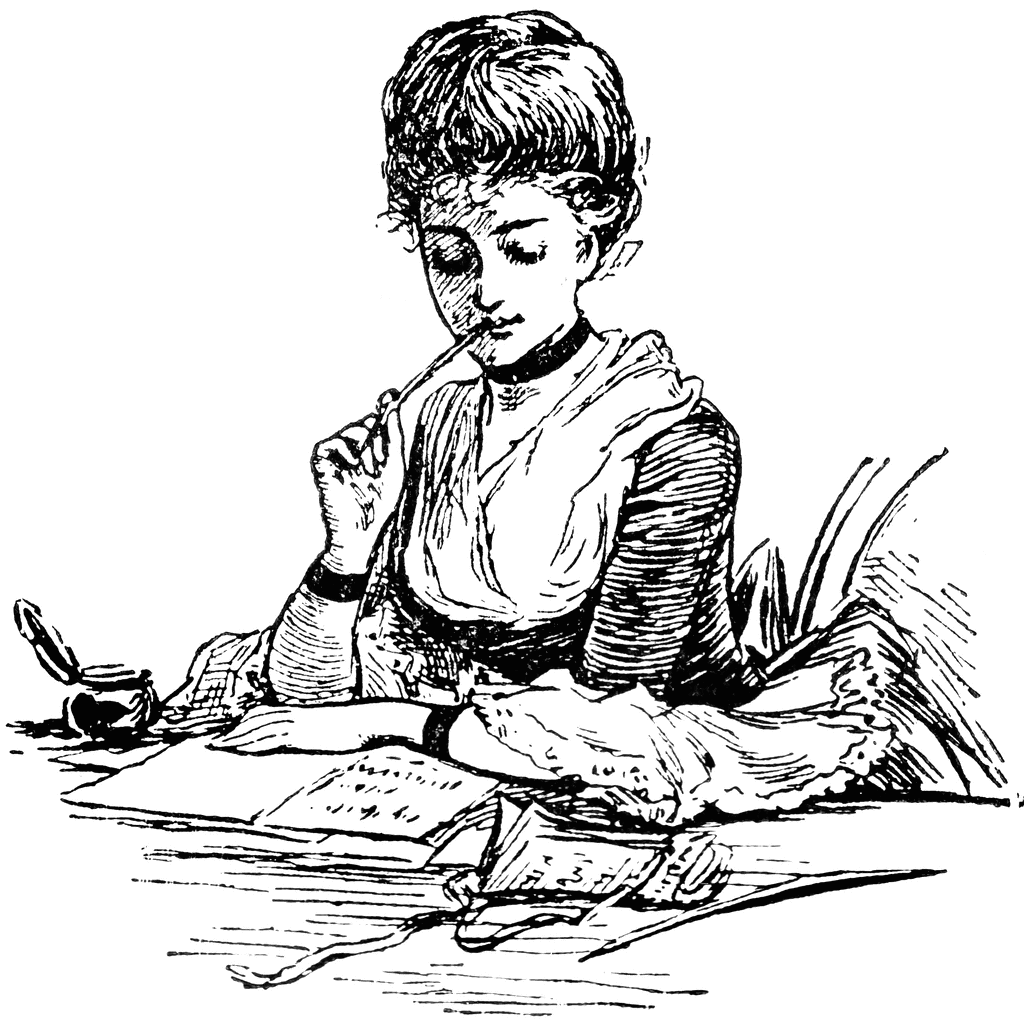 Dear Patty,

I lead a lot of meetings at work, and if I do say so myself, I think I'm a pretty good facilitator.
But there's one thing I can't figure out and I need your help with - since I know you are a fellow extrovert. How on earth do I get the super-quiet, introverted, mousy people to talk in meetings?!??!

Thanks,
Leader of the Pack

---
Dear LoP,

First off, stop it with your name calling! They are not mousy, they are thoughtful. But back to your question. I'm assuming based on your question that you (rightly) value everyone's opinion and want to figure out how to get it. Three quick suggestions to try at your next meeting:
Eye contact can be very effective - ask a question, scan the room with your eyes, but then land on your quiet meeting participant and stay there. He'll see the invitation, but can decline simply by remaining silent.
Rather than just letting the quick-to-speak folks dominate, why not ask a question and then do what we call a "round" - go around the table and have everyone, one by one, give their input?
Share the agenda ahead of time, and include one or more major questions you'll be considering during the meeting. Begin the meeting by asking participants to jot down their thoughts about the answer to the question. You can then ask people to hand in what they have written, share it with a partner, or share it with the whole group. This "pre-work" can sometimes help introverts and those who are uncomfortable speaking in front of a group share their ideas.
I hope these tips help, LoP!
Yours,
Patty

This column offers tips and tools for building democratic workplaces, improving workplace culture & communication, and aligning how we do our work (process) with why we do our work (purpose). Patty is a fictional adjunct of The Blue Door Group, LLC - a real Philadelphia-based consulting firm focused on designing and teaching participatory process for learning, dialogue, and capacity-building. Do you have a question for Patty? Send it to info@bluedoorgroup.net and put "Ask Patty" in the subject line.
Bartram's Garden Harvest Festival


"The Links at Bartram's Garden" Premiere
Sunday, October 16, 12:00 - 3:00 PM
5400 Lindbergh Boulevard, Philadelphia
Visit Bartram's Garden this Sunday for HarvestFest 2016! An annual Southwest community event, this year's festival will be jam-packed with fun for the whole family: hayrides, cider pressing, face-painting, cooking and canning workshops, games of chance and skill, yoga, boating, and much more!

Also, Pete Angevine (Little Baby's Ice Cream), in collaboration with Rob Blackson (Temple Contemporary), will be debuting one hole of their forthcoming artist-designed miniature golf course that integrates community participation, sculpture, and history through play. Three artists of national and international reputation have contributed conceptual designs for miniature golf holes.

Learn more about The Links at Bartram's Garden here.
---
Congratulations to WORC (Women's Opportunities Resource Center) loan client Gail Middleton on the opening of Hearts That Matter Most Adult Day Health Services (1515 Wadsworth Ave.). Hearts That Matter Most provides service to the elder population over the age of 60 and is the second African-American owned service in the city. To learn more about Hearts That Matter, visit here. To learn more about WORC, visit here.
---
B Inspired Philadelphia


Thursday, October 20
University of Philadelphia, Zellerbach Theater &
Annenberg Plaza, 3680 Walnut St, Philadelphia
Join hundreds of B Corp leaders from around the world to learn how business can create a more shared and durable prosperity. Network over free food, drink, and live music after the inspiring talks and personal stories from small giants and giant innovators. Speakers: 2:30 - 5:30 PM; Street Fest: 4:30 - 7:30 PM. Street fest is free and open to the public. To buy a ticket for the B Inspired Talks, visit here.
---
Meet the Lenders


Thursday, October 27, 9:00 - 12:00 PM
Pyramid Club, 1735 Market Street, 52nd Floor
The event's focus is assisting small businesses – existing and start-up, alike – to identify financing solutions. It will provide a forum for businesses to present their financing needs to area lenders. Lenders will briefly meet with business owners, review their financing needs, and schedule more detailed interviews with business owners whose needs may be a match with their lending portfolio. To optimize event time for all participants, each entrepreneur will be given 15 minutes to make their pitch to a particular lender then move on to another lender. Seminars to prepare for the lender match are available on the registration website. For additional information please contact Colette deChalus-Lee at (610) 382-3077 or collette.dechalus-lee@sba.gov.
Registration required. To register, click here.
SBN Members receive a 15% discount on food at Earth Bread + Brewery.

Earth Bread + Brewery is an earth-friendly restaurant that puts respect for the environment and the comfort of their guests above all else. The restaurant's passion is founded upon honesty, sustainability, environmental stewardship and a sense of place in our community. Earth supports local agriculture, local breweries and small producers from around the world.