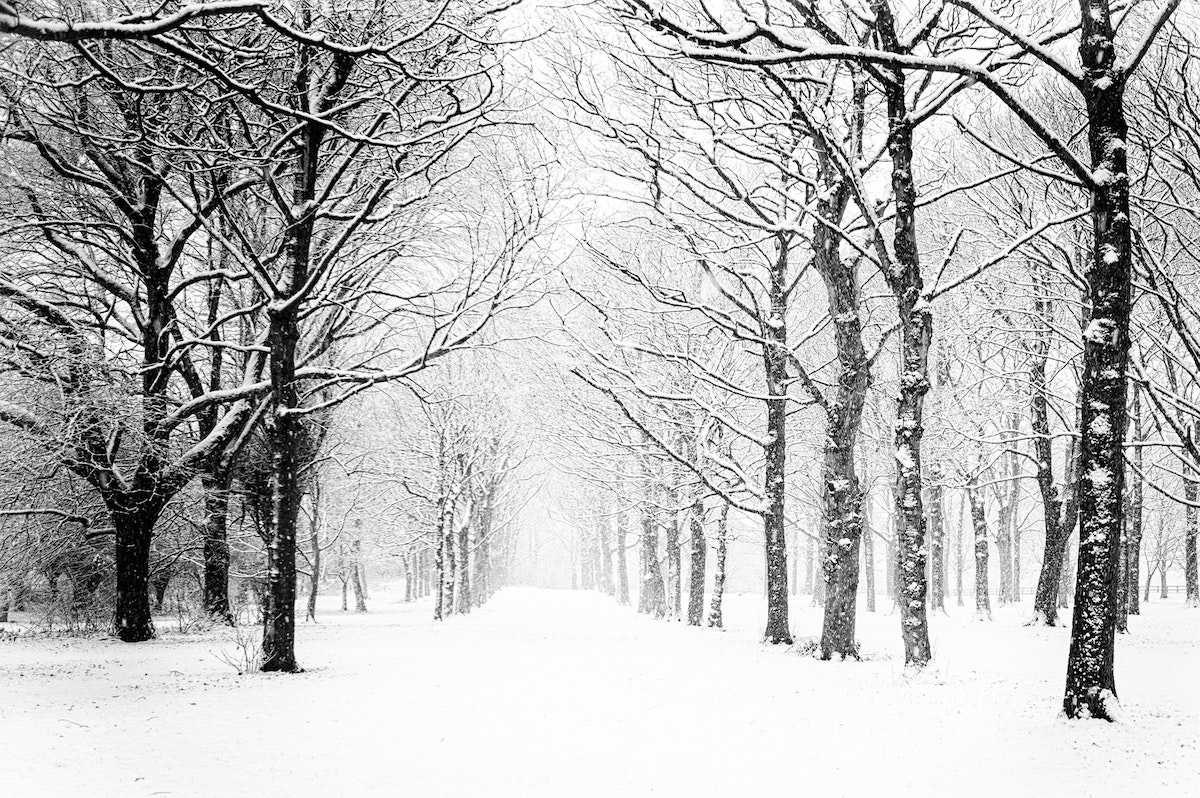 Every three years or so, I take time off to reassess my values, beliefs, commitments, approaches, etc. Given my flexibility as a consultant, I haven't done it much during the winter holidays. But this might be a more convenient time for you. The week between Christmas and New Year's Day is quiet for many people; it's as good a time as any to take stock of our lives.
I don't approach this exercise as a way of increasing my productivity. Instead, the goal is to ensure I'm living an intentional life — i.e., one that meets the needs of the time while aligning with my values, capabilities, desires, experience, etc. I'm frankly terrified of the alternative: being driven by news cycles, social trends, marketing hype, etc.
At a high level, the exercise has three steps. The first is to make an inventory of values, goals, fears, expectations, etc. When writing these lists, I consider my experiences during the last few years: which interactions and projects have or haven't worked, which relationships have gone well or poorly, and so on. The result is ranked lists of goals, values, fears, etc. (My approach is influenced by Michael Ray's The Highest Goal, which I recommend.)
The second step is drawing a diagram that makes visible relationships between goals and values. The diagram is usually circular, like a mandala. It's hierarchical: the highest goal or driving principle is at the center, and supporting goals and values are arranged around the core. The peripheral arrangement might be a north-east-south-west layout or a cycle where one concept leads to the next. Whatever the case, the idea is to identify key concepts and the relationships between them.
The third step is thinking about how this diagram might inform day-to-day decisions and actions. The diagram is just a way of clarifying principles and goals — a conceptual map. It's an abstraction that won't change things by itself. So, while drawing the diagram and reflecting on it afterward, I think about what needs to change and how to tell whether things are going well or not. While I can't test the diagram itself, it often suggests specific areas I can evaluate over time.
Note that this isn't about top-down long-term planning. Instead, it's about making a picture that will guide day-to-day actions. When I used a paper-based planner, I kept a printed version of this diagram in the planner. There, it served as a compass when I made decisions. While I no longer keep a printed copy with me, I still find it helpful to think about values, goals, fears, etc., and arrange them into a coherent whole.
While values tend to be consistent, the overall picture changes over time. When I look at the diagram I drew sixteen years ago, I recognize many principles and values I still hold today. At the time, I was focused on running a company and managing a team. Since then, my life has changed: I now have children, no longer have employees, and teaching is a more significant part of my life. As a result, the diagram I'd draw now would look different. (I'm overdue for making another one.)
You might recognize parallels between this exercise and the design process. The idea is similar: understand a subject domain by making things and creating feedback loops that let you iterate towards desired outcomes. As an information architect, my process focuses on language-centric structures. But I imagine someone else might find other means more helpful.
However you do it, clearly articulating your values and goals in a cohesive structure is a powerful way of gaining internal alignment. As with so much in IA, this exercise clarifies distinctions and relationships between concepts and the patterns they manifest. Understanding such distinctions, relationships, and patterns helps us be more mindful when called to make decisions and act.
Whether you use a similar approach or not, I hope you take time for reflection. Doing so will help you start the new year with clarity and positivity. I wish you and yours a great holiday and a happy, healthy, and prosperous new year!
From my blog
My favorite posts of 2021
A list of posts I enjoyed during the year, mostly related to information architecture, systems thinking, and extending our horizons as designers.
The language wall
Misalignments in how teams talk about what they do can affect performance. This simple practice helps.
Also worth your attention
Journal of Information Architecture
The Fall 2021 issue of the Journal of IA is out. Featuring papers by Robert J. Glushko & Graham Freeman, Marsha Haverty, and a must-read editorial by Andrea Resmini.
GOV.UK's new menu bar
Great overview of significant changes for a massive website's information architecture. More of this! (H/t Andy Fitzgerald)
Fragile models
John Cutler: "When making models, watch out. Useful models can be especially dangerous because we equate usefulness to truth." On the dangers of losing the connection between models and the research that generated them.
Links and prose
Gordon Brander on the various ways in which links can manifest within content. He argues for "modeless markup," where "there is no distinction between the edit-mode and view-mode text."
OODA loop thinking
Venkatesh Rao shared his (annotated) presentation deck for introducing folks to OODA loops.
WinterFest 2021
I've written several times about DEVONthink, and some of you might know I'm also a big fan of Tinderbox. If you're considering buying either of these applications, now is a good time: they're both 25% off as part of the WinterFest 2021 Artisanal Software Festival.
The third way
Kevin Kelly: "There are lots of third ways that can be alternatives to problems we have." Uber drivers, AirBnBs, and large tech companies occupy a liminal space between categories that have traditionally defined their domains. Kelly argues that the conditions are ripe for new "third ways" to continually emerge.
Ancient computing
Science has revealed new details about the structure and functioning of the Antikythera mechanism, an ancient Greek astronomical computer.
The Informed Life 2021 year in review
Episode 77 of The Informed Life podcast doesn't feature a guest. Instead, this episode is a retrospective of several conversations we hosted during the year, highlighting five emergent themes. I'm excited about what's coming next for the show. For now, I hope you get value from this retrospective.
Parting thought
Happiness is neither virtue nor pleasure nor this thing nor that, but simply growth. We are happy when we are growing.

— William Butler Yeats