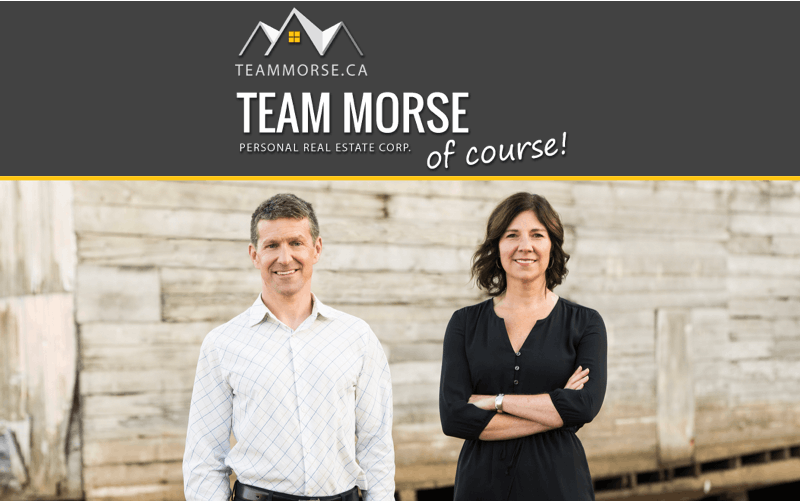 April Newsletter
Hi Everyone
Since our March newsletter, the real estate market has been extremely active, with multiple offer situations happening on a regular basis. This is driving prices up. Please see the stats in our "What's Our Market Doing?" section below.
Last month, the biggest news in our City was that Northern Health administered more than 7,000 shots in our community (with 9,000 adult residents):
Prince Rupert hopes for end to pandemic after community clinic vaccinates vast majority of city's adults
Despite this, COVID-19 cases in Prince Rupert remain a concern:
Cases increase to 5 in Acropolis Manor's 2nd outbreak
On a more positive note, on April 9, Mayor Lee Brain announced that Watson Island was "back in business". Pembina Prince Rupert Terminal berthed its first ship and loaded the initial shipment of liquefied petroleum gas to be shipped overseas:
Pembina ships first vessel of LPG out of Prince Rupert
We recently had the good news that cell service will be seamless between Smithers and Prince Rupert, making the highway safer:
Complete cellular connectivity coming to 'Highway of Tears'
If you would like more information about Prince Rupert, market conditions in your community, or have any other real estate related questions, please contact us.
Mike & Nikki Morse, REALTORS®
Mike Cell: 250.600.6620
Nikki Cell: 250.600.4650
RE/MAX Coast Mountains
WHAT'S OUR MARKET DOING?
MARCH 2021
Prince Rupert (& Area) Real Estate
We've been experiencing a seller's market for quite some time, but nothing as extreme as the month of March. A seller's market is a sales to active listing ratio of 22% or higher. Last month, the ratio was 42.04%! That is the highest we've seen. This situation is making for multiple offer situations, which is driving prices up. Will we get a more balanced market as more homes get listed? Time will tell.
From the March stats below, you can see that last year, we had 21 less sales. In mid-March 2020 we had a long pause on showing homes because of COVID-19. We've more than made up for it this year!
✔ SALES (ALL TYPES) FROM MARCH 2021
# of sales in March 2020 – 16
# of sales in March 2021 – 37
✔ YEAR-TO-DATE SALES (all types)
As of March 31, 2020 – 47
As of March 31, 2021 – 69
✔ TYPES OF PROPERTIES SOLD IN MARCH 2021:
4 – Land
25 – Houses
1 – Multi-family
4 – Half-duplex
1 – House on more than 1 acre
1 – Retail
1 – Office space
✔ NUMBER OF ACTIVE LISTINGS (all types):
As of March 31, 2020 – 104
As of March 31, 2021 – 88
✔ AVERAGE SALE PRICE OF A HOUSE (YEAR-TO-DATE)
As of March 31, 2020 – $302,818
As of March 31, 2021 – $ 430,162
✔ TOTAL SALES OF ALL TYPES (YEAR-TO-DATE)
As of March 31, 2020 – $15,372,450
As of March 31, 2021 – $26,948,850
The stats are based in whole or in part on information supplied by the BC Northern Real Estate Board for the period January 1, 2020 through March 30, 2021.
How To Get Your Garden Ready For Spring
It's that time of year again when those of us who love the outdoors can't wait to venture into our gardens. It's the perfect time to knock a few tasks off of your to-do list and enjoy that fresh spring air. Don't forget that your garden is one of the first things a potential buyer (or your neighbors!) sees of your property, so it's a great place to add some curb appeal!
Make a Plan
Consider what flowers and vegetables will thrive in your local area. You can also go to a local nursery for planting recommendations from local experts. Planning your garden is the most important step. For your garden to have continuous bloom in the summer, mix perennial flowers with some annuals to keep color in your yard longer. It is also a good idea to plant according to height to ensure that the taller plants aren't blocking the sunlight from the smaller plants.
Clean Up
The fall and winter can expose your garden to harsher elements and damage left over from the colder seasons. Begin by clearing your lawn and garden beds of broken branches, leaves, and other debris. The sooner you do this, the less chance there is of stepping on the growing plants and damaging them. If you have trees or other brush, trim any broken or dead branches, and prune the tree to shape it.
Prep Your Garden Tools
Get your garden tools organized. First, pull out the tools that have been sitting around all winter. Then, wash the tools with soap and water, and then use mineral spirits on the wood handles. The mineral spirits will keep the wood from splintering, making them last longer.
Give Your Soil Some TLC
Before planting, turn and rake the soil, removing any weeds that may be present. Also, add compost or manure to the soil a few weeks before planting something to make sure it mixes well and doesn't burn your new plants' roots. This makes the soil nutrient rich and ensures a long and healthy life for your plants, and your hard work!

This is not intended to solicit properties currently listed for sale or individuals currently under contract with a brokerage. All information was current on Apr 15, 2021.

Powered by AvenueHQ
© 2021 AvenueHQ Technology Inc.