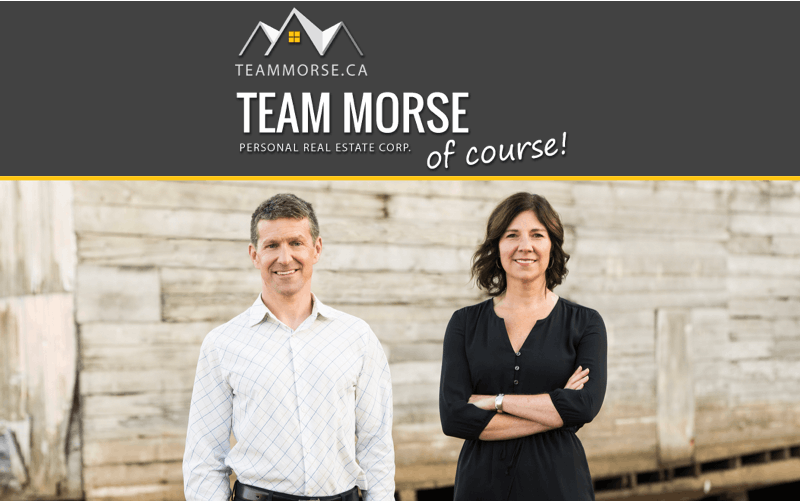 March Newsletter
Hi Everyone
Welcome to our March newsletter. If you Google "Prince Rupert" for news this past month, you'll find that most articles are about the high number of COVID cases in Prince Rupert and Port Edward. In fact, on March 9, Northern Health announced that COVID-19 vaccinations will be made available to all Prince Rupert and Port Edward residents, due to the recent high transmission rate of the pandemic virus:
Province plans to vaccinate every adult in Prince Rupert by April 1 | CBC News  
Our market continues to keep all of us on our toes; please see the What's Our Market Doing section below. The abundance of buyers, low number of listings, low interest rates, and low vacancy rates are reasons why we continue to experience a seller's market.
Speaking of low vacancy rates, the topic of housing has been an contentious issue in Prince Rupert:
Negative public feedback leads to less housing units for those in need, city council heard
Prince Rupert Recruitment campaign creates housing availability date
We had some good news about flights to and from Prince Rupert:
The City of Prince Rupert received $1 million dollars towards our new Waterfront Airport Ferry Landing from the BC Government's Community Economic Recovery Infrastructure Program:
Recovery grants support jobs in rural communities
School District 52 appears to be planning for a build of a new middle school:
SD 52 proposes to purchase land
If you would like more information about market conditions or have any other real estate related questions, please contact us.
Mike & Nikki Morse, REALTORS®
Mike Cell: 250.600.6620
Nikki Cell: 250.600.4650
RE/MAX Coast Mountains
WHAT'S OUR MARKET DOING?
FEBRUARY 2021
Prince Rupert (& Area) Real Estate
Our sales to active listing ratio for February was 22.07%, which is a seller's market. We're encountering numerous multiple offer situations, which appear to be driving prices up. Last month we sold 17 properties (of all types), including 3 land purchases.

SALES (ALL TYPES) FROM FEBRUARY 2021
# of sales in February 2020 – 12
# of sales in February 2021 – 17
YEAR-TO-DATE SALES (ALL TYPES)
As of February 28, 2020 – 31
As of February 28, 2021 – 32

TYPES OF PROPERTIES SOLD IN FEBRUARY 2021
3 – land
3 – apartment units
3 – half duplexes
7 – houses
1 – manufactured home on a pad

NUMBER OF ACTIVE LISTINGS (ALL TYPES)
As of February 28, 2020 – 106
As of February 28, 2021 – 77

AVERAGE SALE PRICE OF A HOUSE (YEAR-TO-DATE)
As of February 28, 2020 – $308,988
As of February 28, 2021 – $366,972

TOTAL SALES OF ALL TYPES (YEAR-TO-DATE)
As of February 28, 2020 – $11,354,450
As of February 28, 2021 – $ 9,736,750

The stats are based in whole or in part on information supplied by the BC Northern Real Estate Board for the period January 1, 2020 through February 28, 2021.

Enhance Your Home's Curb Appeal
Your home's curb appeal makes a great first impression, especially to potential buyers. With Spring-time quickly approaching, now is the perfect time to make some improvements. Here are some simple tricks that are low-cost and low-maintenance, to help you get started.
Refresh The Front Door
Your home's front entry is the focal point of its curb appeal. Make a statement by painting your front door or upgrading those rusty door knobs for something more eye-catching. 
Light It Up
Outdoor lighting makes a huge impact on your home's curb appeal while also adding safety and security. You can install lighting fixtures to add as accent lighting, or perhaps illuminate a walking path in your front yard. Solar lights can be a great environmentally-friendly option!
Create A Garden
When creating a new garden, choose features that will frame your home rather than obscure it. Although opt for adding some bushy shrubs if you are looking to maintain some privacy. Include a mix of plant size, color, and texture and think about the time of year that they will blossom! You can also add some flower pots to create a more vibrant and inviting setting. Use bold, bright colours to create a big impact even if you don't have a lot of space.
Give Some TLC To Your Driveway
If your driveway is cracked or stained or has weeds sprouting from it, you can upgrade the curb appeal without doing a complete redo. First repair the cracks and stains (and kill the weeds), then dress it up by adding stones or power-washing the concrete. Establishing a crisp, clear shift between paved and unpaved surfaces can help to offset a driveway and enhance a landscape.

This is not intended to solicit properties currently listed for sale or individuals currently under contract with a brokerage. All information was current on Mar 15, 2021.

Powered by AvenueHQ
© 2021 AvenueHQ Technology Inc.