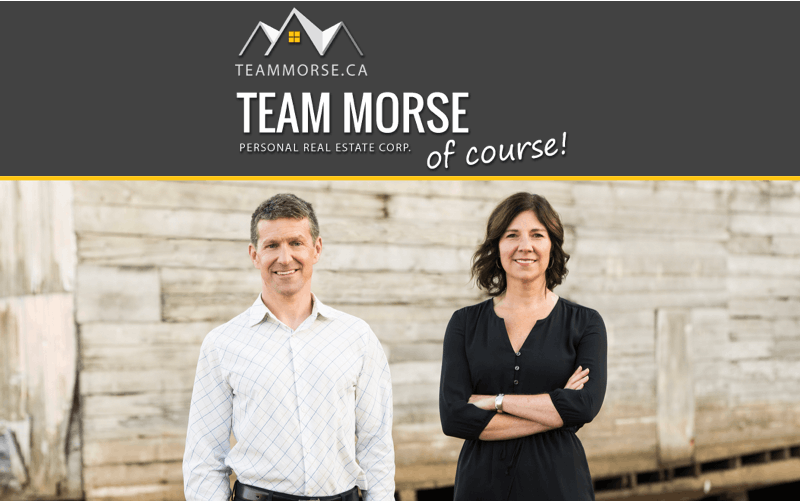 June Newsletter
Hi Everyone
It appears that our market is slowly bouncing back.  If you didn't know there was a pandemic, you probably wouldn't flinch from reading the May stats. In fact, our numbers for May aren't too bad!  April definitely took the biggest hit.  Please see the "What's Our Market Doing" section below.
During Phase II, life in Prince Rupert definitely is busier.  Our parks recently opened, as well. Let's hope we can keep this momentum going, and keep everyone safe in the meantime.
Our Port still remains strong.  In fact, during the first four months of 2020, 12.6 million tonnes of goods shipped through Prince Rupert – up nine per cent compared to last year:
Goods still flowing through northern B.C, despite pandemic slowdown
In other big news, the former Raffles Inn has been purchased by the Province for a homeless shelter:
$11.8 million provincial investment to stabilize Prince Rupert homeless
Here are some other articles that may be of interest to you:
Tourism Prince Rupert to benefit from grant funding
City to request conservation officer
If you would like more information about market conditions in your community, or have any other real estate related questions, please don't hesitate to contact one of us.
Thank you!
Mike & Nikki Morse, REALTORS®
Mike Cell: 250.600.6620
Nikki Cell: 250.600.4650
RE/MAX Coast Mountains
WHAT'S OUR MARKET DOING?
MAY 2020
Prince Rupert (& Area) Real Estate
Without COVID our sales would undoubtedly be higher, but we're STILL up $4,334,397 in overall sales for 2020.
Note that our inventory is extremely low. In May 2019 there were 90 more listings than this year. That's very significant in a smaller market like ours. Prices aren't dropping, which is likely due to the low number of listings, and the fact that there are active buyers in our market.  The lack of listings makes for a great opportunity to sell.

SALES (ALL TYPES) FROM MAY 2020
# of sales in May 2019 – 16
#of sales in May 2020 – 12
YEAR-TO-DATE SALES (all types)
As of May 31, 2019 – 68
As of May 31, 2020 – 67
TYPES OF PROPERTIES SOLD IN MAY 2020
1- land
1 – half-duplex
10 – houses
NUMBER OF ACTIVE LISTINGS (all types)
As of May 31, 2019 – 189
As of May 31, 2020 – 99
AVERAGE SALE PRICE OF A HOUSE (YEAR-TO-DATE)
As of May 31, 2019 – $ 292,506
As of May 31, 2020 – $ 326,198
TOTAL SALES OF ALL TYPES (YEAR-TO-DATE)
As of May 31, 2019 – $ 17,913,053
As of May 31, 2020 – $ 22,247,450
The stats are based in whole or in part on information supplied by the BC Northern Real Estate Board for the period January 1, 2019 through May 31, 2020.
Preparing Your Home for Summer
The first day of summer is approaching and it's time to start preparing for warmer temperatures. From the driveway to your closet, there are many parts of your home that could get a spruce-up for the new season. If this seems a little overwhelming, here are some easy ways to make your home summer-ready.
The patio
What says summer weather more than a patio? Creating a comfortable outdoor extension of your living space can do wonders for your home and your mental wellbeing. As we are still in the midst of the COVID-19 pandemic, you will likely be spending more time in your outdoor spaces compared to previous years. There's no better time to invest in a good patio than now! Good news is that Ikea is open now across Canada and the US for click-and-collect and distanced shopping for those looking to fix-up their outdoor space. And remember, attractive outdoor space always makes your home more saleable! Get some inspiration from these dream patios.
Your closet
Warmer weather means you don't have a use for those thick, heavy winter coats anymore! It's time to bring out the shorts, summer dresses and t-shirts. This is also a great time to organize and throw out any old clothes that you don't want or need. There are lots of organizations looking for quality clothing for people impacted by the pandemic, such as Big Brother, Goodwill and the Salvation Army. Look up who is collecting for your area, it could really impact people in need! Check out this short article on how you can organize and de-clutter your closet for the upcoming season.
The garden
Now that the frost has gone, it's the perfect time to plant bulbs and more delicate flowers in the garden. Due to current events, lots of landscapers are offering great rates and deals if you want a helping hand. Now could be the perfect time to get the garden (or balcony!) you've always wanted! Here's an article on how you can easily start your own garden, just in time for summer.
Tips & Resources
African Animals – Watering Hole Live Stream
Welcome to the watering hole at Mpala Research Centre in the highlands of central Kenya! Watch elephants, hippos, giraffes, Grevy's zebras, gazelles, crocodiles, leopards and many other species take a drink (or a quick dip).
Mommy Poppins @ Home
Find dozens of virtual programs, including free dance activities, Mandarin classes, cooking classes, and preschool STEM classes, among many others. Virtual birthday parties have also been increasingly popular, with variety of affordable options to choose from. Consider trying a few of these fun, affordable, and creative classes—and spreading the word among your friends—as yet another way to support, uplift, and get through these challenging times together!

This is not intended to solicit properties currently listed for sale or individuals currently under contract with a brokerage. All information was current on Jun 15, 2020.



Powered by AvenueHQ
© 2020 AvenueHQ Technology Inc.