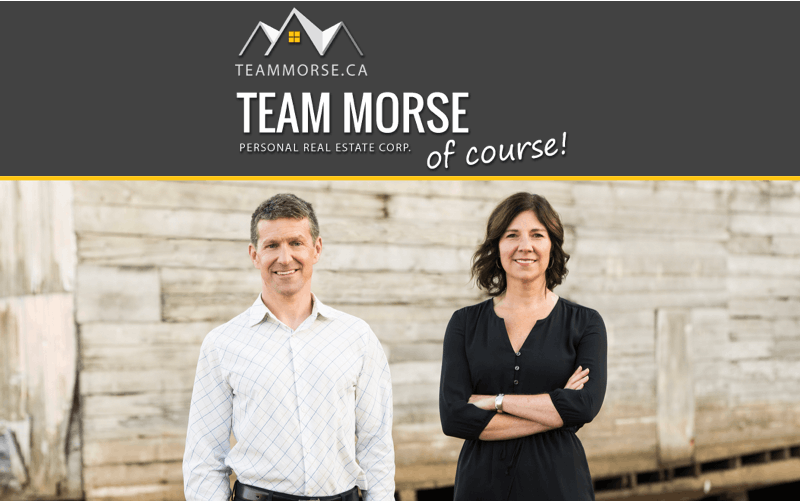 January Newsletter
Hi Everyone
Welcome to our first newsletter of 2020.
How did our market do for 2019?  September to December brought a flurry of sales, which led to 2019 being Prince Rupert real estate's second best year to date.
Our top selling year is still 2014, which was the time of LNG speculation.
What will 2020 bring? We are hopeful the positive news that keeps streaming in will continue this upward trend.
Our last newsletter talked about the presentation and announcements from "Prince Rupert 2030". Here are a couple of articles that summarize the vision and news from the presentation:
Collaboration the focus for Prince Rupert 2030 Announcements, setting the template for the future as program of civic renewal moves forward

A new vision unveiled for Prince Rupert
Hometown Hockey in Prince Rupert continued to make the news even after they left, proving their visit was "priceless exposure" for our city:
The verdict is in: Hometown Hockey priceless exposure for Prince Rupert
Ridley Island has also made the news lately, with the new owners taking over, and their coal exports increasing:
Private, First Nations owners take over Ridley Terminals
Teck Resources signs deal with Ridley Terminals to increase steelmaking coal shipments
Ridley terminals coal exports jump 184% on month
Pembina is still in the construction phase and they are aiming to be able to provide export services at its Watson Island terminal by the second half of 2020. They've also announced an expansion:
Pembina announces expansion for Prince Rupert LPG Export Terminal
The Prince Rupert Port Authority had another record breaking year in cargo volume:
Prince Rupert Port Authority predicting record breaking years for the decade
On a final note, BC Assessment released its annual snapshot of the real estate market across BC:
Property assessments up in Prince Rupert, down in Port Edward
There is definitely much to absorb. If you have any questions about the above, or about Prince Rupert (and area) real estate, please don't hesitate to contact us.
Thank you.
Mike & Nikki Morse, REALTORS®
Mike Cell: 250.600.6620
Nikki Cell: 250.600.4650
RE/MAX Coast Mountains
WHAT'S OUR MARKET DOING?
December 2019
Prince Rupert (& Area) Real Estate
As mentioned above, 2019 turned out to be Prince Rupert's second best year in real estate.
In 2019 our average house price went up $5,023, which was not extreme and therefore decent for buyers.  Our listings are down, which is positive for sellers.
SALES (all types):
# of sales in December 2018 – 11
# of sales in December 2019 – 15
YEAR-TO-DATE SALES (all types)
As of December 31, 2018 – 195
As of December 31, 2019 – 201
TYPES OF PROPERTIES SOLD IN DECEMBER 2019:
1 – Industrial
1 – Land
1 – Townhouse
11 – Houses
1 – Retail
NUMBER OF ACTIVE LISTINGS (all types):
As of December 31, 2018 – 124
As of December 31, 2019 – 108
AVERAGE SALE PRICE OF A HOUSE (YEAR-TO-DATE)
As of December 31, 2018 – $ 294,872
As of December 31, 2019 – $ 299,895
TOTAL SALES OF ALL TYPES (YEAR-TO-DATE)
As of December 31, 2018 – $ 53,465,250
As of December 31, 2019 – $ 59,040,979
The stats are based in whole or in part on information supplied by the BC Northern Real Estate Board for the period January 1, 2018 through December 31, 2019.
New Year, Clean Home: Three Things to Deep Clean for 2020
The New Year is officially underway and the holiday season has come to a close. What better excuse is there to finish any nagging cleaning tasks and start the new year with a perfectly clean home? If you are wondering where to get started, here are a few spots in your home that are likely in need of a deep clean.
The Oven:
A mainstay of the kitchen, this highly-used appliance can accumulate plenty of grime throughout the year. A mix of water, baking soda, and dish soap can work wonders on its interior.
The Fridge:
Spills, crumbs, and all matter of food scraps can easily find their way into the nooks and crannies of your fridge's interior. If you haven't had a chance to give your fridge a good deep cleaning in 2019, now is the time!
Windows:
The edges of your windows, particularly the tracks on sliding windows, are prime candidates for mold. Vinegar and good old-fashioned elbow grease are all it takes to get those windows looking as good as new.

This is not intended to solicit properties currently listed for sale or individuals currently under contract with a brokerage. All information was current on Jan 15, 2020.



Powered by AvenueHQ
© 2020 AvenueHQ Technology Inc.