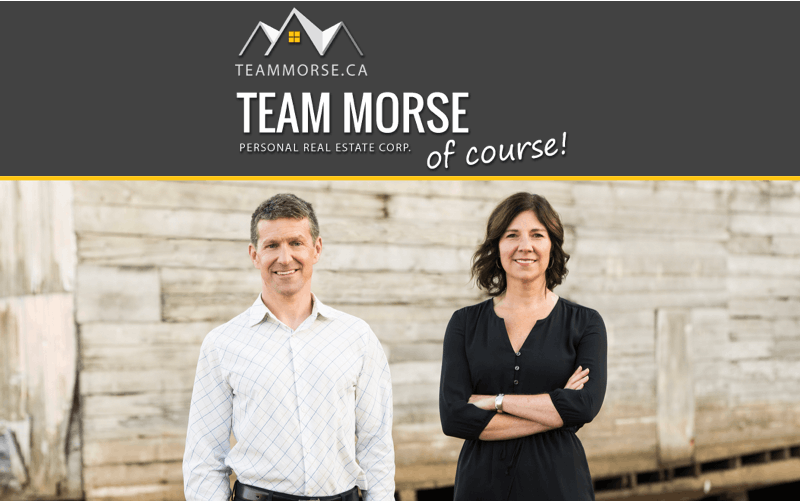 May Newsletter
Hi Everyone
Last month's real estate activity was a major contrast to April of 2020, when the pandemic drastically reduced our sales. This year, we experienced a strong seller's market. Realtors, home inspectors, appraisers, lenders and mortgage brokers are keeping busy for their clients. Please see our "What's Our Market Doing?" section below, for more details. 
The issue of housing (for both tenants and buyers) continues to be a hot topic. Property developer and owner of Pacific Aurora Construction Ltd, Kevin Stunder, recently talked about the challenges of building in Prince Rupert:
Building the future of housing — P.R. not ready for a boom 
More than 579 signatures were presented to Prince Rupert Council on April 26 in a petition showing support for the affordable housing development slated for 11th Ave. East:
Almost 600 signatures on Prince Rupert housing petition presented to council  
We are thankful that COVID numbers in Prince Rupert have dramatically dropped: 
'A massive sigh of relief': Prince Rupert closer to post-COVID life after mass immunizations  
Prince Rupert COVID-19 numbers down again  
Unfortunately it looks like School District 52 has issued some job layoffs:
Job losses loom as Prince Rupert school district faces deficit of up to $3M   
On a brighter note, there will be a Seafest in June:
If you would like more information about Prince Rupert, market conditions in your community, or have any other real estate related questions, please contact us.
Mike & Nikki Morse, REALTORS®
Mike Cell: 250.600.6620
Nikki Cell: 250.600.4650
RE/MAX Coast Mountains
WHAT'S OUR MARKET DOING?
MARKET UPDATE – APRIL 2021
Prince Rupert (& Area) Real Estate
For the month of April, our sales continued to climb, and doubled what they were last year. However, keep in mind that in 2020 our spring market was very slow due to the pandemic. Generally, only vacant homes were being shown.
Our sales to active listing ratio for April 2021 was 41.86%, which reflects a very strong seller's market. After 4 months our year-to-date average sale price for a house was $415,742, up $94,485 from last year.
SALES (ALL TYPES)
# of sales in April 2020 – 8
# of sales in April 2021 – 36
YEAR-TO-DATE SALES (ALL TYPES)
As of April 30, 2020 – 55
As of April 30, 2021 – 105
TYPES OF PROPERTIES SOLD IN APRIL 2021
1 – business
2 – land
6 – apartment units
2 – half-duplexes
2 – townhouses
23 – houses
NUMBER OF ACTIVE LISTINGS (ALL TYPES)
As of April 30, 2020 – 93
As of April 30, 2021 – 86
AVERAGE SALE PRICE OF A HOUSE (YEAR-TO-DATE)
As of April 30, 2020 – $321,257
As of April 30, 2021 – $415,742
TOTAL SALES OF ALL TYPES (YEAR-TO-DATE)
As of April 30, 2020 – $18,437,450
As of April 30, 2021 – $ 38,987,050
The stats are based in whole or in part on information supplied by the BC Northern Real Estate Board for the period January 1, 2020 through April 30, 2021.
How To Prepare Your Outdoor Space For Summer
In summer, outdoor spaces can become extensions of our living space. If you have a garden or patio, adding some comfortable furniture, sources of light and other outdoor accessories can help transform your outdoor space into an inviting place to relax and unwind. Here is our list of outdoor living essentials that you need to get prepped for summertime! 
Comfortable Outdoor Seating & Table
Your outdoor furniture needs will depend on your space constraints, climate and lifestyle.
Opt for durable outdoor materials like teak, steel, powder-coated metal, resin wicker and anything that can handle exposure to sunlight, moisture and outdoor temperature changes. If you have the space for it, creating multiple areas (one for dining, one as a quiet retreat)  — can make your space more dynamic.
Source of Shade
If you have a sunny outdoor space and enjoy spending extended periods of time outside, you'll appreciate some shade protection. Shade sources can take all forms, including shady trees, pergolas draped in vines, shade sails mounted on wires, retractable awnings and more.
Freestanding umbrellas can be the most effective option (and the most budget-friendly) if you want the flexibility of being able to move a spot of shade where you need it.
Outdoor Lighting
Nothing quite sets the mood in a garden like soft lighting. Installing an outdoor lighting system is a larger investment and requires a lighting professional, whereas adding freestanding solar-powered lights, or battery operated LED lights along pathways is something easy to do on your own. Hanging string lights over a seating area adds instant atmosphere and is also easier than it may seem.
When purchasing any outdoor lighting, make sure to choose ones specifically for outdoor use, which will often have seals to keep out moisture, among other features.
Grill
If you don't have a grill, or if you'd like to upgrade your setup, it's helpful to know that grills generally fall into categories based on fuel type. While gas-powered covered grills and freestanding charcoal grills may be the most common types out there, make sure to choose a grill that suits your space, ventilation and lifestyle.

This is not intended to solicit properties currently listed for sale or individuals currently under contract with a brokerage. All information was current on May 17, 2021.

Powered by AvenueHQ
© 2021 AvenueHQ Technology Inc.