Amherst Invests in Dynamic, Rigorous Online Experience for Students
"When Amherst moved to online instruction, many of our faculty understandably felt out of their element," says Riley Caldwell O'Keefe, PhD, Amherst College's director of the Center for Teaching and Learning. "Our faculty care deeply about our students and felt the burden of wanting to continue to carry out instruction with excellence."

Amherst leaders committed to doing everything possible to ensure faculty could provide students with the personal, dynamic and rigorous experience they expected of the college—in person and online.


Amherst partnered with ACUE to prepare faculty through a six-week microcredential course, Promoting Active Learning Online. Ultimately, 155 faculty enrolled in the course—more than half of the entire faculty.

"From initial feedback, our faculty members who are participating in the ACUE program feel more grounded and prepared to teach in this current context," said Caldwell O'Keefe.
Back to Class: Study Skills
"Back to Class" means something different during a global pandemic. Nevertheless, faculty are as dedicated as ever to the success of their students.

In a series of "Back to Class" posts, Laurie Pendleton, ACUE's executive director of curriculum and assessment, shares resources to use with students—whether in a classroom or a virtual learning environment—to support deeper engagement and learning.


Believe it or not, the most suggested study skills, like "highlighting, underlining, and sustained review of notes and texts," are not always effective.

If you really want your students to learn, consider sharing these strategies from Make It Stick: The Science of Successful Learning by Peter C. Brown, Henry L. Roediger III, and Mark A. McDaniel instead.

We invite you to read the full post and download the student resource.

Q&A with Jonathan Zimmerman
In his provocative new book, The Amateur Hour: A History of College Teaching in America, historian Jonathan Zimmerman chronicles more than 200 years of the quality of instruction in higher education.


"I understand why teaching is both art and science, but we need to make it more scientific, where we're trying to learn more about what works and what doesn't. I think this gets really to the heart of ACUE's work, which is that there is a proven science behind teaching that not only benefits the students but creates a culture of peer engagement and review around teaching as well."

In this interview with ACUE, Zimmerman, a professor at the University of Pennsylvania Graduate School of Education, shares lessons from the past, what he believes may be different about our current moment, and what it means for the future.
Teaching Online? ACUE Can Help.
Cindy Stephens, full-time faculty member at College of the Canyons, reflects on how the practices she learned in ACUE's microcredential courses helped her effectively start her academic year online.


"Classes started for me yesterday. I tried a new strategy for the online introduction. I gave students the opportunity to video tape their introduction, to use a voice thread, or to submit a text response. [It's] the first day and I can't believe how enthusiastic their posts were and how they are already supporting each other."

ACUE's proven learning design, which includes implementation and reflection of research-based teaching practices, is most effective while faculty are actively teaching.

Enroll in a 6-week microcredential course to become a better instructor—whether you've been teaching for years or you're new to the college classroom (physical or virtual). $600 per course.

September Courses:
September 19:
Creating an Inclusive and Supportive Learning Environment
September 19:
Promoting Active Learning Online
September 19:
Inspiring Inquiry and Preparing Lifelong Learners
September 19:
Inspiring Inquiry and Preparing Lifelong Learners in Your Online Course
A Conversation on Student Success: Equity and Success for Online Community College Students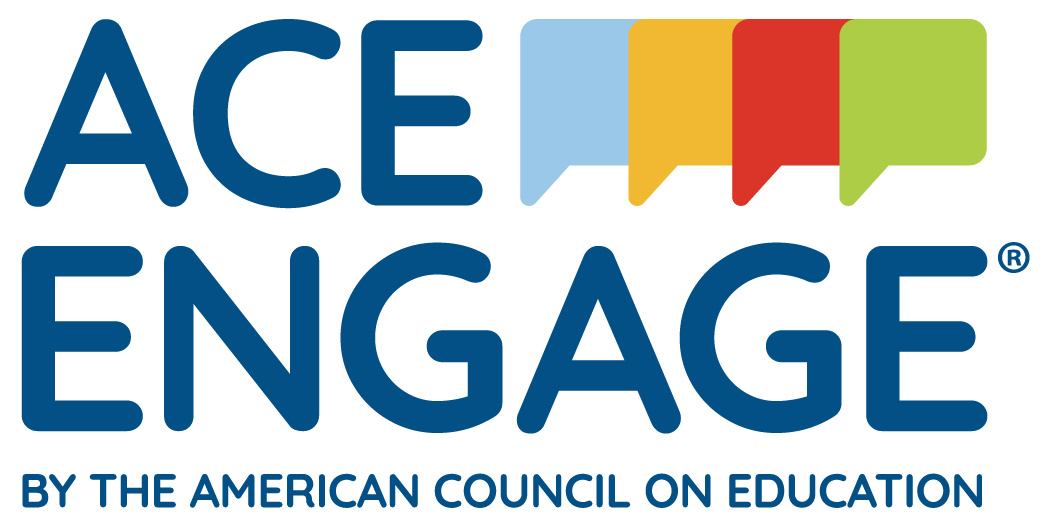 Join Susan Barbitta, executive director of the NC Student Success Center, and Lisa Chapman, president of Central Carolina Community College, for "A Conversation on Student Success: A Path to Equity and Student Success for Online Community College Students," Tuesday, September 1, 1:00 p.m. ET on ACE Engage.

Barbitta and Chapman will join Sherri Hughes, assistant vice president of professional development at ACE to discuss how North Carolina's community colleges are meeting the urgent need for best practices in online teaching and strategies for achieving student equity during a time of uncertainty and disruption.

Did you miss the July 24 Conversation on Student Success with Rebecca Karoff, associate vice chancellor for academic affairs at The University of Texas System? Read this recap.
Deterring Academic Integrity Violations With Practices That Support Student Success
Cindy Blackwell, PhD, academic director at ACUE, reflects on academic integrity violations and shares practices for deterring violations:

"Having been involved in formal academic integrity processes for more than a decade spanning two universities, I understand the frustrations faculty feel when they suspect or find a student has cheated in their course. For many faculty, a student cheating can feel personal, even though it is not.

"We teach because we want students to learn and because we care about their development. Cheating for most students is a mismanaged call for help. Show students you care about their learning and character development by offering them a supportive and structured experience that offers them the motivation they need to learn."
North Carolina Community Colleges: The North Carolina Student Success Center and ACUE have partnered to advance student achievement across the North Carolina Community College System. (Caswell Messenger)

The California State University: Last year, California State University, Stanislaus Assistant Professor of Teacher Education Jon McFarland, Ed.D., signed up for a year-long ACUE effective teaching practices course. What he didn't know when signing up was how it would prepare him to transition to online courses this spring. (CSU News)

Mayville State University: As part of a Department of Education Title III initiative to support student success, approximately 30 Mayville State faculty members have been selected to enroll in ACUE's 25-week course, Effective Online Teaching Practices. (MSU News)

Metropolitan State University of Denver: The Center for Teaching, Learning and Design is partnering with the Office of Diversity and Inclusion to layer anti-racist and inclusive pedagogy on top of ACUE's Effective Online Teaching Practices course. (Early Bird)

University of Wisconsin-Parkside: UW-Parkside has been actively offering professional development opportunities for faculty and staff. And with many courses shifting to an online environment, the skills and techniques gained from these opportunities are sure to come in handy. "Reflection is a major portion of the course and this dialogue and sharing of experience tends to be very beneficial," says Jim Robinson. (Racine County Eye)

Community College of Rhode Island: CCRI English Professor Holly Susi was named an ACUE fellow after completing the Effective Teaching Practices course. (The Valley Breeze)
News in Brief
The latest news and opinions in higher education.
---
Not 'Glorified Skype'
Faculty members say they're working harder than ever to meet students' needs through remote instruction, even if critics of the model don't know it. Many have taken online teaching courses, gotten comfortable with new technology, revamped syllabi and course content, and been more available to students. ACUE CEO Susan Cates states that "rich and meaningful teaching and learning is absolutely possible online." (Inside Higher Ed)
---
Burnout Is Coming to Campus. Are College Leaders Ready?
In light of the pandemic, many faculty are experiencing burnout. Kevin R. McClure urges higher education leaders to help faculty cope by creating safe spaces where they can openly discuss their struggles, suspend nonessential activities, increase job security as much as possible, and embrace flexibility — ultimately treating workers like the "indispensable resource they are." (EdSurge)
---
Colleges Must Attend to 3 Crucial Areas
As institutions navigate a time of drastic change, they must prioritize quality, equity, and students' needs, according to Debra Humphreys, vice president of strategic engagement at the Lumina Foundation. Humphreys advises educators to attend to the needs of individual students, ask tough questions about how their programs are responding to specific and general skills, and examine how each piece of the puzzle contributes to students' success. (Inside Higher Ed)
---
To Stand a Chance at Survival, Higher Education Needs Creativity
"Higher education faces a reckoning of revolutionary proportions," writes Nathaniel Barr. He advocates for embracing creativity and striving for unique offerings and approaches. For example, he points to the custom-built virtual lab for electromechanical engineering students to partake in hands-on activities built by Dr. Andy Alubaidy at Sheridan College. (The EvoLLLution)
---
Reimagining the Campus Experience in the Age of COVID-19
Everyone is wondering what the campus experience will look like this year, and it's clear that it will be vastly different from before. Cooper Jones writes that college is about maturing, developing critical thinking skills, and forming relationships as much as learning. Institutions must rethink how to engage every student, he writes, including those at risk, with student-life platforms equipped with features such as online social activity planning. (eCampus News)
---
Engaging Students in an Online Classroom
Vadim Keyser's first experiment using unique methods of engaging students, in which he created animated videos, didn't work out as he planned. A few years later, he made a change, asking students to make their own projects, such as graphic novels and films, in small groups. This, he found, positively impacted participants' test scores. Now that most courses have moved online, he's encouraging other faculty to think about student engagement differently. (The Edge)
---
Can Online Learning Be Trauma-Responsive?
Online learning can still incorporate trauma-responsive strategies, writes Karen Gross. In fact, she suggests, it's more critical than ever before, due to heightened stress and unique challenges thanks to COVID-19 and racial tensions. The trauma-responsive ideas she recommends include creating opportunities for dialogues between students and faculty, using students' names in conversation, and asking what you can do to help. (New England Board of Higher Education)
We are excited to welcome our newest institutional members: Alcorn State University, Bennett College, Tallahassee Community College and University of Texas San Antonio. We look forward to working with you to credential your faculty members in the use of evidence-based teaching practices that drive student engagement and learning!
To support instructors in creating inclusive learning environments, ACUE created a set of free resources—including videos and downloadable planning guides—that can be immediately put to use to benefit both faculty and their students. We're excited to see so many faculty benefitting from the Inclusive Teaching Practices Toolkit!