The year has been flying by real fast and it is a blessing to have made it halfway through 2021. So much has happened already and we are excited to share our Quarter 2 updates with activities ranging from as far as Rwanda and much closer home. Please reach out to us if you see an opportunity to collaborate. We hope you enjoy this issue.
---
Main Feature |
H
2
O
PE Accelerator
---
A Brief History
In 2016, we established the Water Products and Expertise (
H

2

O
PE) Accelerator, whose aim is to provide sustainable access to capacity development services in East Africa for organizations, entrepreneurs and community members implementing WASH initiatives.
---
---
ACK Staff Rose Kiptoo (Left) giving a certificate to a Community WASH Promoter and Irene Murere (Right) showing an illustration of how humans contaminate water in communities.
---
With support from
CAWST
,
the Accelerator has developed 4 main components: Training & Consulting, which targets mostly NGO staff and Public Health Officers; WASH Incubator which targets entrepreneurs and artisans; WASHiriki, which utilizes Community WASH Promoters to deliver WASH training to community clubs; and School WASH which trains teachers to be School WASH Champions and supports the formation of School WASH Clubs.
Training and Consulting in Rwanda
---
---
H2OPE Accelerator Manager, Jeremiah Ouko, in Muhanga, Rwanda training staff of Caritas Rwanda.
---
From May 31st to June 10, 2021, Aqua Clara Kenya in partnership with

Caritas Rwand

a

and

Iriba
Water Group
hosted two training workshops in both Muhanga and Kigali, Rwanda. The training was led by
H

2

OPE Accelerator Manager, Jeremiah Ouko with 22 participants taking part. Participants will be able to effectively carry out WASH promotion in their communities as well as improving other aspects of their implementation.
---
---
Community WASH Promotion training underway in Muhanga and Kigali, Rwanda
---
P&G Distribution
---
---
ACK staff Rose Kiptoo (Far Left) and Irene Murere (Far Right) distributed P&G Sachet to Community WASH Promoters. This quarter 164,760 P&G sachets have been distributed so far benefiting 3,568 households in Nyamira and Bomet Counties.
---
Rotary Project | Institutional WASH Improvements

UPDATE!
---
In our
Q1 Newsletter
2021
, we shared the exciting news of receiving funding from Rotary International to support 37 Schools and 70 Healthcare facilities to improve their Water, Sanitation and Hygiene (WASH). Work is already underway in 10 schools and 20 healthcare facilities, with latrine refurbishment, distribution of handwashing stations and water filters as well as rainwater harvesting already complete. Each school has also formed a WASH Club where pupils will learn more about WASH technology, behaviour change and ways to encourage the adoption of proper WASH in their homes.
---
Completed Work in Schools
---
Partner Visit | Stewart Martin (Transform International) visits to support ongoing Rotary Project
---
---
Stewart inspecting the progress of WASH improvements at a school in Nyamira County.
---
---
ACK staff take a group photo with Stewart (Left) and Stewart instructing artisans on sanitation technology at the Aqua Clara Campus. (Right)
---
---
Partnership |
Filter Distribution in Laikipia and Isiolo
---
In early March we partnered again with
Kenya Health Care Initiatives (KHCI)
together with their partner Rotary Club of North Branford to distribute 19 school filters and 23 household filters in Laikipia and Isiolo Counties. So far, our collaboration has provided safe drinking water to over 20,000 people.
---
---
ACK staff Benson Nyandusi, delivering water filters to a school in Laikipia, County.
---
HELP US IMPROVE WASH IN SCHOOLS AND HEALTH CARE FACILITIES
Kindly reply to this email to find out how you can work with us.
---
Membership |
Aqua Clara Kenya has joined TrustLaw
---
We are delighted to announce that we have officially become a member of
TrustLaw
, a pro bono legal programme run by Thomson Reuters. The programme connects high-impact NGOs and social enterprises working to create social and environmental change with the best law firms and corporate legal teams to provide them with free legal assistance.
---
---
Research |
Comparing Water and Sanitation in Kenya with MDG and SDG Criteria
---
A research done by Penn State University Ph.D. student Lauren Trepanier in collaboration with Aqua Clara Kenya was recently published by IWA Publishing. Read the research paper
HERE
.
---
---
Article |
Flip Magazine
---
We are delighted to have been featured by
Flip Magazine

,
a biannual online magazine telling the stories of individuals and organizations innovating in challenging times. The article highlights how Aqua Clara was able to pivot during COVID-19 to not only survive but also thrive. Read the article
HERE
---
---
Article |
SDG Action Manager
---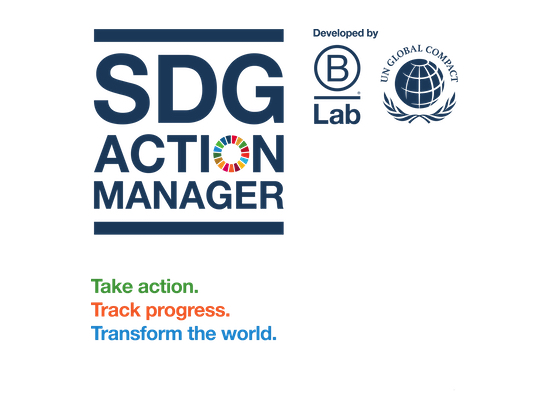 In 2018, Aqua Clara Kenya became a
Certified B Corporation
, this exciting achievement was featured in our
Q3 Newsletter 2019
. B Corp Certified companies are businesses that meet the highest standards of verified social and environmental performance, public transparency, and legal accountability to balance profit and purpose. This year our CEO John Nyagwencha was one of the panelists at the UN
SDG Action Manager
workshop moderated by B Corp. Aqua Clara's SDG journey was featured in an article that highlighted our impact on SDG 6: Clean Water and Sanitation and SDG 13: Climate Action. Read the article
HERE
---
---
Customers |
Safe Toilet Experience
---
A customer shares their experience using our Safe Toilet (SATO) products
---
Internship Program |
ACK Launches Internship Programme
---
Aqua Clara Kenya's Internship Programme is designed to develop the capacity of graduates in preparation for work in the Water, Sanitation, and Hygiene (WASH) Sector. Interns receive hands-on training, coaching & mentorship from ACK's experienced staff and partners while undertaking impactful activities. These activities include water testing, customer service, monitoring and evaluation, quality assurance of WASH products, and data analysis.
On completion, interns have an opportunity to work for Aqua Clara Kenya or for organizations implementing WASH in the private and public sectors. The first cohort of three interns started in May 2021. Those interested in this programme are encouraged to apply through our email
info@aquaclarakenya.com
.
---
---
New interns Isaac Nyamboki (Left) with Veronica Barongo (Centre) and Annastacia Kuria (Far Right)
---
---
Upskilling | Last Mile Distribution Training
---
In June this year, we enrolled in
Upskilling the Last Mile: A bespoke training programme for distributors
by the
Global Distributo
rs Collective.
The 3-month training will help build the sales capacity of two of our managers, Valbett Adera and Douglas Makora, as well as 8 sales coordinators.
---
Monitoring |
Carbon Credit Annual Monitoring Survey
---
Our annual carbon credits monitoring exercise kicked off in April with 16 enumerators trained to collect data and water samples. The monitoring exercise ascertains that water filters distributed by Aqua Clara Kenya are working effectively and that customers continue to derive benefit from them. ACK has been working with Climate Care for over 7 years to generate and sell carbon credits from water filters, bringing much-needed revenue to cover operational and expansion costs.
---
---
Training of Enumerators underway at the Aqua Clara Campus.
---