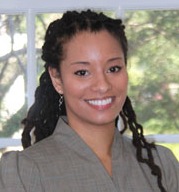 Dear <<First Name (required)>>
In case we haven't met (yet), last July I had the opportunity to travel to South Africa and Mozambique with a dynamic and inspiring group of activists, scholars and students from across the U.S. I was honored and humbled to be part of a vibrant dialogue with American, South African, and Mozambican change-makers who were not only committed to transforming their communities but also making historical and transnational connections. Since that experience, our political environment has become even more toxic, yet we've seen the expansion of multigenerational, women-centered and people-of-color led political movements that are tackling the root causes of racism, sexism, heterosexism, authoritarianism and economic exploitation. We clearly have a long way to go, but last summer's trip was a bit of [re]boot camp for me.
The major takeaway that I still think and talk about on a weekly basis with my students is the need to recapture and reimagine international solidarity. I wanted to keep this note brief, so I'll end by saying that Prexy Nesbitt and Making the Road are doing important work by physically bringing people together to do just that! In about a month, a new group of folks is heading to South Africa and Namibia to participate in dialogues under the overarching theme of "Historical Injustice, Truth and the Rule of Law." I have already gone online to donate $100 to fund scholarships for youth participants, and I ask you to do the same.
To make a tax-deductible contribution, visit the South Africa Fund Development website at http://tinyurl.com/lutacontinua. PLEASE SELECT "Making the Road" as the Program Designation.
In solidarity,

Assistant Professor of African Studies, Howard University,
U.S.-Africa Network
---
Dear <<First Name (required)>>
Please read the note from Anita just above, and lend your support by making a tax-deductible contribution through the South Africa Development Fund Development website at http://tinyurl.com/lutacontinua. PLEASE SELECT "Making the Road" as the Program Designation.
This letter is going to all of you who traveled with me to Southern Africa last year. We have just finalized the roundtrip international air tickets from Washington, DC to Johannesburg for this year's trip, which will be preceded by a day-long orientation session at Howard University, co-sponsored by Making the Road, AfricaFocus, and, thanks to Anita Plummer, the Howard University African Studies Department.
I will tell you more about this year's travel seminar in a future note to the entire Making the Road list. But I wanted to reach out to you first and ask your support.
Although we have locked in low rates on the intercontinental air fares and on housing in Southern Africa, we still need scholarship support for two outstanding students, one from Columbia College and the other from Howard University. In reaching out to other supporters, I would like to say that Making the Road has already gained support from all of you who went last year.
A luta continua,
Prexy
---
Support building solidarity connections for 2017 and beyond!
Donate at http://tinyurl.com/lutacontinua
P.S. Please note. This address is used for updates related to the Making the Road trips. For personal messages to Prexy, please continue to use his personal email: rozell.makingtheroad1@gmail.com