July 25, 2017
Dear friends,
In less than three weeks, Making the Road will be traveling to Havana, Cuba, for the third time in four years. Traveling with me will be a diverse group of eight, including both experienced professionals and activists and young people who are at the beginning of their professional and activist careers. Each year, the diversity and range in fields of knowledge, experience, and age enriches our overall experience. With openness to dialogue, all of us will successfully learn both from those we meet on the journey and from each other.
I am grateful for all the support and encouragement you have given the organization and me over the years. You have made it possible for MTR to continue these seminars, which re-inspire me, educate the participants, and lead to lasting trans-continental bonds and connections. Special thanks to those of you who have contributed generously both last year and this.
If you have not yet contributed this year, please take a moment to consider whether you can do so now. MTR makes it a priority to offer the opportunity to take these kinds of trips to those who do not have the out-of-pocket means to do so. A few of our participants are diligently working with us to raise the remainder of $5,000 needed before the Cuba trip for themselves and for MTR. Any contribution helps, whether large or small.
To make your secure tax-deductible contribution, through the South Africa Development Fund, go to http://tinyurl.com/lutacontinua, and choose the designation for Making the Road. You can also send a check, made out to the South Africa Development Fund and designated for Making the Road, to SADF, 555 Amory Street, Boston, MA 02130.
All those going this year are committed to using their professional and artistic skills to advance progressive social change here in the United States as well as globally. You'll hear and see more of them and hear about the trip after the seminar, on Facebook, on the web, or in person. Just as a preview, here are very short introductions to the group:
Courteney Castillo - Columbia College Chicago-Jazz Studies/Audio Arts & Acoustics, audio engineer and freelance musician.
Andre Duval-Mills - Protest musician (bass and baritone saxophone) in Chicago.
Luxme Hariharan – medical doctor, Public Health and Pediatric Ophthalmology with experience in Latin America, India, and Africa.
April Harrison – public health activist and current PhD student in Medical Anthropology.
Rob Jones - self-employed consultant, facilitator and training on organizational health, racial equity, diversity and inclusion.
Andrea Meza - graduate of Columbia College Chicago in Jazz Studies, Vocal Performance and Acting, activist, multi-disciplinary artist, and Making the Road coordinator.
Connie Prince - retired master English teacher from Chicago, co-founder of SUBS (Substitutes United for Better Schools)
Jenna Przybysz - graduate of DePaul School of Music, BM in Jazz Studies, minor in African and Black Diaspora Studies; Freelance musician and educator.
As you know, I have been leading trips to Southern Africa for almost four decades. It is only in recent years that I have added Cuba to the Making the Road destinations, leading groups in 2014 (see photo at the end of this letter) and 2016 as well as this year. But I have wanted to return since my first visit there in 1976, as part of a 26-person group of Americans invited to a seminar on support for Angola. And I am convinced that positive American relations with Cuba are of profound significance not only for the two peoples but for the world.
Prexy Nesbitt and Robert Browne in Cuba, February 1976
Credit: African Activist Archive Project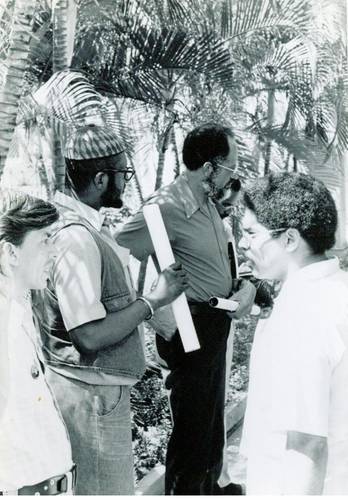 This year's seminar comes at a time when new openings to Cuba are at risk from the Trump administration. Its themes of music and medicine are very timely. Cuba's musicians and artists, who play a pivotal role in their own society, are rooted in its African heritage and have also deeply influenced the United States as well as the wider Atlantic world for centuries.
Cuba also played a decisive role in the modern struggle for liberation in Southern Africa, not only through their contributions on the battlefield against apartheid South Africa, but also in the field of health. The Cuban medical workers we will meet represent a record of medical achievements that is admired world-wide, especially on the African continent. The Trump administration and its allies are attempting to roll back even the limited gains in health care achieved in recent years in this country and against global threats such as HIV/AIDS. Cuba's record at home and internationally can provide both inspiration and lessons on how to make decent health care a human right worldwide.
All of us will much appreciate any support you can give, and look forward to being in touch with you in future months.
A luta continua,
Prexy
Making the Road Cuba 2014 seminar group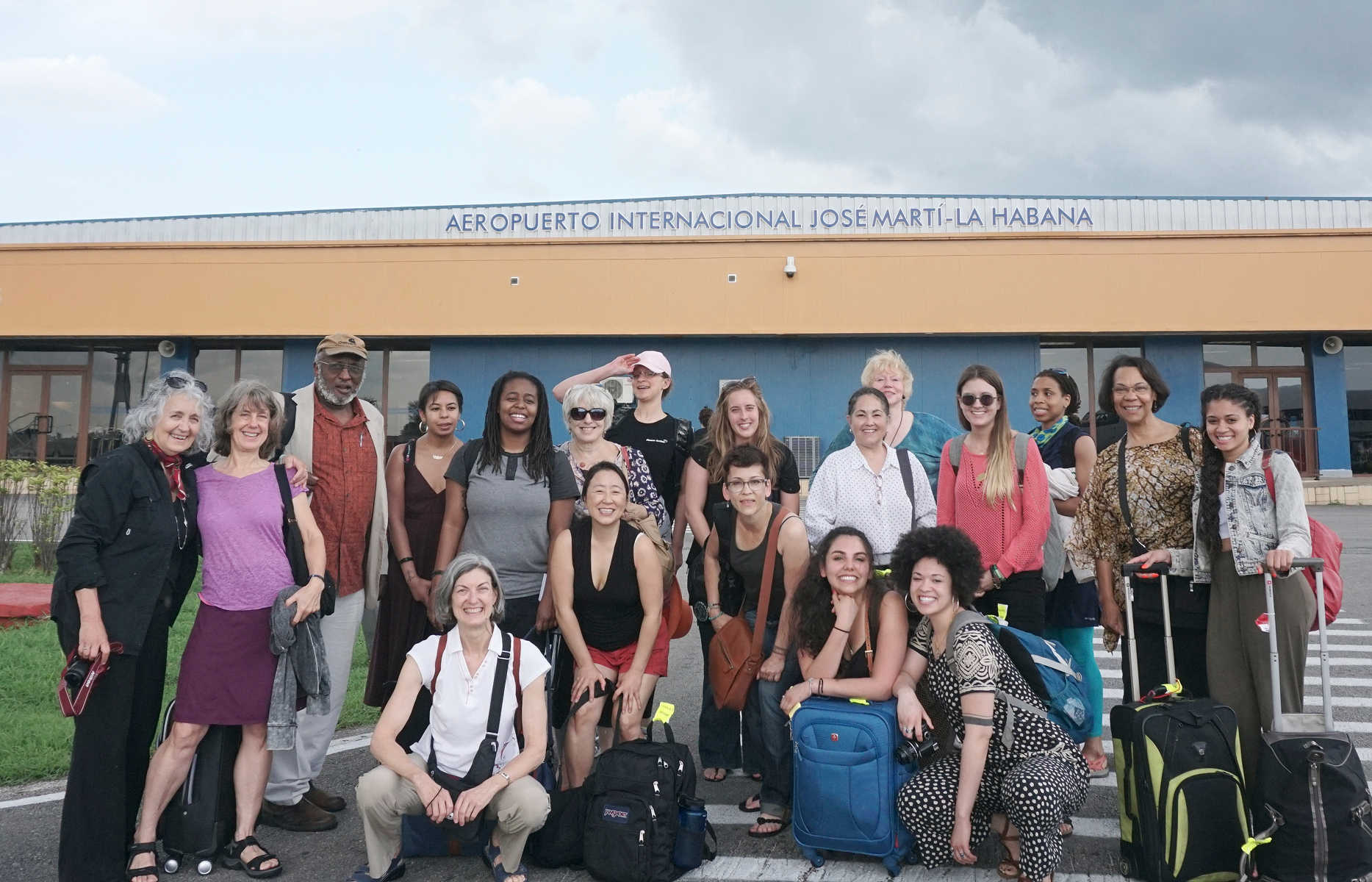 ---
Please note. This address from which this email is sent is used for updates related to the Making the Road trips. For personal messages to Prexy, please continue to use his personal email: rozell.makingtheroad1@gmail.com.