Synod Council Meeting – October 22-24, 2021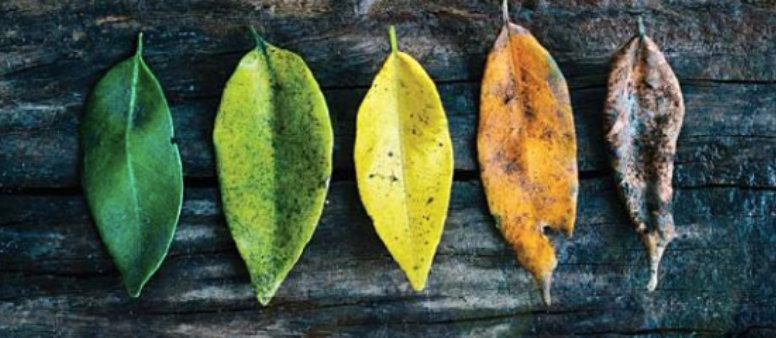 Nancy Nagel, the vice-president, opened the meeting by asking reflecting on Ecclesiastes 3:1-8 ( For everything there is a season, and a time for every matter under heaven . . . ) and the image of the changing leaves.
Following the Bishop and Vice-President's support, the synod council:
Ratified the following members to serve on the executive committee along with the officers: Dallas Rakestraw, Joanie Saltzman, and David Frerichs
Received the treasurer's report

Through 9/30/21 we have received $1,012,914 from congregations which is $16,734 less than received at this time last year
$506,457 was shared with churchwide ($8,838 less than last year) while synod expenditures totaled $563,419 ($44,960 less than was budgeted)
Using the designated portion of the reserves from the PPP Loan ($60,000) there is a net surplus of $41,341 as compared to last year's surplus of $74,274.
Scott, the synod treasurer, noted that for the first time in a while there is a moderate shortfall in expected giving from congregations and that giving this year is more uneven. But synod expenditures continue to be lower due primarily to travel, operations, and candidacy expenses.

Heard updates from Rev. Donna Simon (DEM) regarding Faithful Innovations and from Rev. Dave Whetter (bishop's associate) regarding leadership development for congregations in transition
Discussed the recent ELCA Declaration to American Indian and Alaska Native People and the importance of land acknowledgments which are ways to honor a place's indigenous people, past and present, and recognize the history that brought us to where we are today.
Adopted the following resolution: To follow the bishop's direction and make land acknowledgments at any Synod gathering, including the Synod Council.
Engaged in a preliminary budget discussion to identify resources and allocations to carry out the mission and core values of the synod.
Appointed David Frederking from the Western Kansas Conference to serve as a voting member to the churchwide assembly. (Nathan Wutka was appointed by the executive committee in August to serve as a youth voting member.)
Acted on recommendations from the synod mission table regarding reauthorization of synod authorized worshipping communities.
Approved housing allowances for all rostered clergy paid through the synod payroll, including campus pastors. (This is something that must be done each year by congregational councils.)
The executive committee will next meet January 14, 2022.
The full synod council will meet March 11-12, 2022.
Prayers
The Lord will guide you continually,
and satisfy your needs in parched places,
and make your bones strong;
and you shall be like a watered garden,
like a spring of water,
whose waters never fail.
Isaiah 58:11
Merciful God,
Welcome home, Rev. Rolland Christenson , and Rev. Elwin Bergstraesser.
Pastor Bergstraesser died Friday morning, October 22 in the Lindsborg Community Hospital. Burial took place within 24 hours and a Memorial service to be held at Bethany, Lindsborg, KS is being planned.
Pastor Christenson died Saturday night, October 23 surrounded by his children. Tentative plans have been made for a viewing on Monday the 1st of November at Messiah, Lindsborg, KS and funeral on Tuesday, November 2 at 10 a.m.
We hold in prayer Rolland's and Elwin's friends and family, knowing that they will rest in God's eternal peace.
We ask for your guiding hand to lead Rev. Orin Cummings as he is installed on November 7 at 2:00 to lead Messiah, Springfield, MO . May they support each other as they seek to fulfill your mission.
Offer your blessings on Rev. Tim Meyer as he resigns from the roster of the ELCA. Comfort and lead Christ, Eureka, KS as they begin a time of transition and discernment.
Amen.
The next webinar in the Hunger at the Crossroads series will focus on

"Climate Change and Hunger."

October 27 at 6:00pm Central time.

Led by Ryan Cumming and Brooke De Jong of ELCA World Hunger.

What:

We know that hunger is about more than food. Understanding hunger – and working to end it – means seeing the many ways hunger and poverty intersect with so many other issues, including climate change, food production, access to housing, racial justice, gender justice and more. In "Hunger at the Crossroads," a new webinar series hosted by ELCA World Hunger, we will explore these intersections and the ways we can be part of God's promise of a just world where all are fed.

Who:

The webinars are open to anyone passionate about ending hunger and eager to learn more. In each session, we will dive deeply into the topic, with presentations from ELCA World Hunger staff and partners and time for questions and conversation.

How:

If you would like to join, you will need to register at https://forms.office.com/r/UrY1kKmH6e .

More information on the series can be found at https://blogs.elca.org/worldhunger/crossroads .
Monday, November 15, 2021

7:00-8:00 pm on Zoom

Meeting ID: 847 0668 5884

Dial by your location: 312 626 6799

You are invited to the very first

Central States Synod

Food and Faith meeting ,

sponsored by the CSS Hunger Team.

Come learn about two of our Central States Hunger Ministries and how the ELCA Domestic Hunger Grants support ministry in Missouri and Kansas.

No obligation to join a team…just a time of learning about poverty around our synod and ministries to end hunger.
| | As Lutherans, we believe that Christ has freed us from sin and death, and even from ourselves so that we can love and serve our neighbors. |
| --- | --- |
One way we turn our faith into actions is by making a financial gift – an offering – to our congregations. Each year, ELCA congregations pledge to send a portion of their regular offerings to fund ELCA ministries in their synods and beyond. We call these funds Mission Support.
Mission Support enables the ELCA's more than 8,900 congregations and 65 synods to pool resources to love and serve our neighbors in ways that no individual or congregation can do alone. Mission Support is one way we are church together – it's essential to who we are as the ELCA. Through Mission Support, we expand our participation in God's life-changing work in our communities and around the world.
In the coming weeks, we will be asking each congregation to make their Statement of Intent, indicating how much of their offerings they will be sharing with the Central States Synod. (The Central States Synod has already filled out their intent to share 50% of the offerings received from congregations with churchwide ministries.)
| | Stories of Faith in Action and the resources that go along with it are designed to share how important your weekly offering in your congregation is in sustaining and growing God's mission. The publication and resources found here help explain and answer questions about Mission Support and tell the story of those gifts in action. | | This resource is designed for congregations to use during their annual meetings and includes a letter from Presiding Bishop Eaton, a few references to stories that can be found in Stories of Faith in Action and a litany and a hymn for worship. |
| --- | --- | --- | --- |
Sporting shirts with the new synod logo on them, synod staff received many compliments during the recent Fall Theological Conference. Now you too can show your style and order your own apparel, bags and other items from Lands' End with the synod logo. Simply browse the site, select the item you want and when ordering you can apply the logo to it.

Visit https://business.landsend.com/store/css-elca/ to order your own!
PREACHING WORKSHOP WITH
DR. ANNA CARTER FLORENCE
Mon., Nov. 8 • 8:00 - 11:30 a.m.
Country Club Christian Church
Dr. Anna Carter Florence, the Peter Marshall Professor of Preaching at Columbia Theological Seminary will lead a free preaching workshop titled,
"Can These Bones Live? Preaching in an Age of Despair."
We will practice social distancing and be masked.
Register by emailing Anne Haraughty at anneh@cccckc.org .
The event will be broadcast over Zoom. The link is https://bit.ly/florence-workshop .
6101 Ward Parkway
Kansas City, MO 64113
816-333-4917 • www.cccckc.org
If you have questions about the Gathering:
| | Rev. Lisa Heffernan, Coordinator for ELCA Disability Ministries shares an introduction and updates. |
| --- | --- |
Volunteers Needed

Christian band, MercyMe , best known for their single, " I Can Only Imagine " are playing a show October 30 at the Cable Dahmer Arena in Independence, MO. The band is in desperate need of volunteers for the evening.

All volunteers will be helping our non-profit partner, Children International to gather sponsors for children around the world. The time commitment is 5-10:30 pm. Volunteers will gain free admission to the show.

If you would like to volunteer, you can reach out to JJ Schrick at jj@loopevents.org .
Let Lutheran World Relief help you this Advent.

Lutheran World Relief has created FREE, easy-to-use resources based on the RCL Advent texts from the Gospel of Luke, all available at lwr.org/advent :

4 weeks of new sermon illustrations
(complete with photos and video)
4 powerful videos to highlight your congregation's love in action around the world
4-week small group Bible study guide
Candle lighting litany

Invite your congregation to experience A Season of Hope this Advent.
The National Lutheran Choir's 36th Season
Tickets on sale now!
Welcome to the National Lutheran Choir's 2021-2022 season!
We're excited to share that we are planning a return to in-person performances in November and are continuing production of virtual programming. No matter where you are or what circumstances you are experiencing, NLC's music will be available to you.
Visit nlca.com for info
Copyright © 2021 Central States Synod, All rights reserved.

Changed your mind? You can unsubscribe at any time.